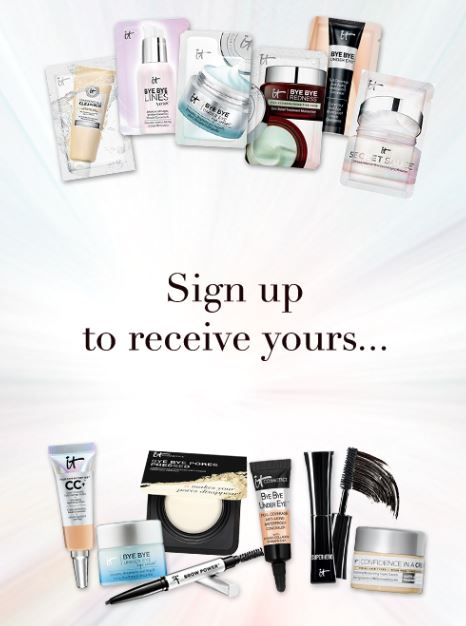 Those of you who enjoy free cosmetics sample can head over to the it Cosmetics Canada website through the link below, where you can currently sign up for a free sample!
The details are very vague, but you can fill out all of your information, including your date of birth, and you will be registered. After registering there are no details either, and no mention of anything arriving in 4-6 weeks, and so on and so forth. Hopefully though something will arrive at some point and we will just have to wait and see. It certainly can't hurt to sign up while the form is available, and see what happens in the near future. If you haven't tried anything from this brand, they do make a lot of great products. I've tried their under eye concealer and it was fantastic.
Click here to visit the it Cosmetics Canada website to register for your free sample.