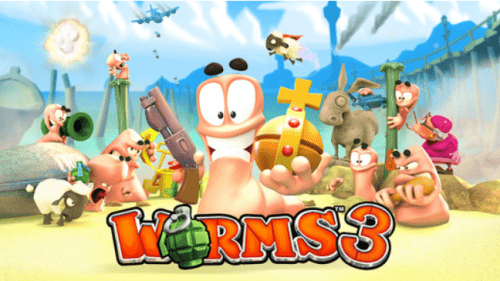 iTunes Canada has a free game download available right now! Log on to your iTunes account and you could download Worms 3 for free (reg 4.99). This game for iPhone and iPad. Worms 3 is an artillery strategy game in the Worms universe and consists of twenty seven single player missions across four themes: Beach, Spooky, Farmyard and Sewer. You'll take control of teams of worms and use a variety of weapons and items in order to eliminate the opposing teams.
I noticed this game is still showing up with a charge on the Canadian version of iTunes, so you may need to switch your account over to the US iTunes in order to claim this free download. This offer is available for a limited time only. This game is for iPhone and iPads running iOS 5.1.1 or later.
Click here to download Worms 3 from iTunes.