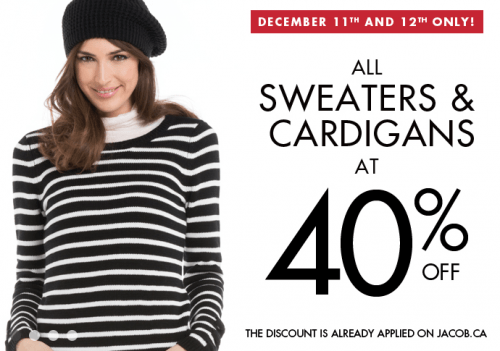 Shop at the Jacob Store online and receive 40% off all of Jacob's cozy sweaters and cardigans! The discount is already applied on Jacob.ca
This is the perfect time of year to cozy up in a new warm, stylish sweater or cardigan for Jacob! These would also make great items to wrap and place under the Christmas trees for friends and family this Holiday season.
This sale is December 11th and 12th 2013 only! So act quick before your size runs out.
Shop at Jacob.ca and receive 40% off your new favourite cardigan and sweaters.