Fall is here, and that means it's time to put the summer clothes back into your suitcase and make room for SWEATERS! Joe Fresh Canada is giving you up to 30% off on men's, women's, and kids' sweaters: Buy 1 and get 10% off; buy 2 and get 20% off; buy 3 and get 30% off. This offer is valid until October 10th, 2017 at 4:00 AM EST. Discount is automatically deducted from the merchandise and will be reflected in the price shown in your shopping bag before shipping fees and applicable taxes. No coupon code needed. You can also save up to 70% off on clearance items.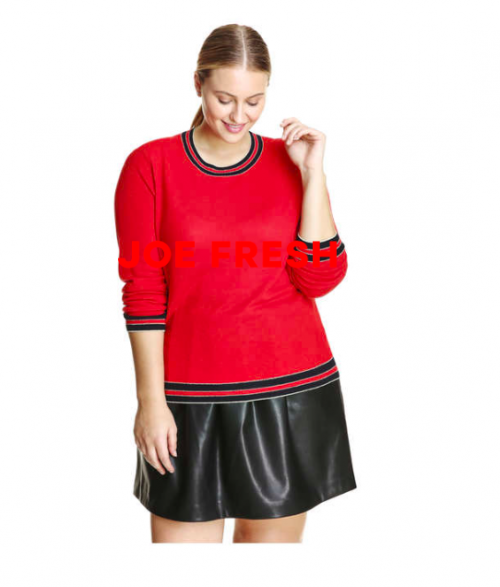 This Women+ Metallic Stripe Sweater is $29.00. If you buy 1, you get 10% off, and you're paying only $26.36, but if you buy more, you save more! This sweater is also available in JF midnight blue colour.
Joe Fresh Canada is offering FREE shipping on orders of $5o or more.