Joe Fresh Canada's main platform is that they strive to bring fashion forward clothing to families at affordable prices, so when we hear them saying that they have reduced their prices by up to 70% off in their clearance sale, they really grab our attention.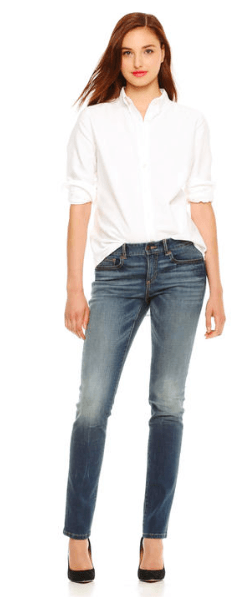 While there isn't as much selection in terms of sizes, the sales at Joe Fresh certainly make it worth while to go digging for pieces that are in your size. For instance, these Ultra Slim Medium Vintage jeans are currently on sale for just $9.94 (regularly $29), but there only a size 26 remains in-stock.
Though if you are shopping within the kids section you may have more fortune in finding the right size, as there is a lot more availability than the men's and women's sale section offers. For instance, this girls' stripe maxi dress, which is from the spring collection, is currently on sale for just $10 (was $14), and a number of polos, like this grey graphic polo for boys, are being sold at 2 for $14.
Joe Fresh offers free-shipping on all online orders that are $50 or more.
Click here to begin shopping the clearance sale online at Joe Fresh Canada.