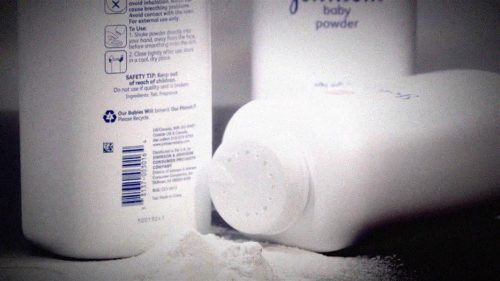 It was decided on Monday by a California jury that Johnson & Johnson, the multinational corporation valued to be worth at least $65 billion, will have to pay $417 million to a US woman who claims that the company's talc-based products (namely, the Johnson's Baby Powder) caused her to develop ovarian cancer.
The woman, Eva Echeverria, is one of 4,800 people who have brought similar allegations against the company's baby powder product for feminine hygiene, though her lawsuit is by far the largest so far. In total, she will receive $70 million in compensatory damages and $347 in punitive damages.
The Los Angeles Superior court ruled in Echeverria's favour with the allegation that J&J did not do an adequate job in warning customers about the potential risks involved using their talc-based products.
J&J is going ahead with appealing the verdict and said in a statement from a representative for J&J that:
"We will appeal today's verdict because we are guided by the science, which supports the safety of Johnson's Baby Powder. In April, the National Cancer Institute's Physician Data Query Editorial Board wrote, 'The weight of evidence does not support an association between perineal talc exposure and an increased risk of ovarian cancer.' We are preparing for additional trials in the US and we will continue to defend the safety of Johnson's Baby Powder"
This is the largest of the verdicts to be reached with second largest totalling to $110 million. And there have already been five trials leading up to the Californian one, all of which have taken place in Missouri state court.
There are still hundreds of California talc-based cases against J&J that have yet to go to trial, but this most recent case will set a harrowing precedent for the New Jersey based company.
Click here to learn more about the Johnson & Johnson baby powder lawsuit.