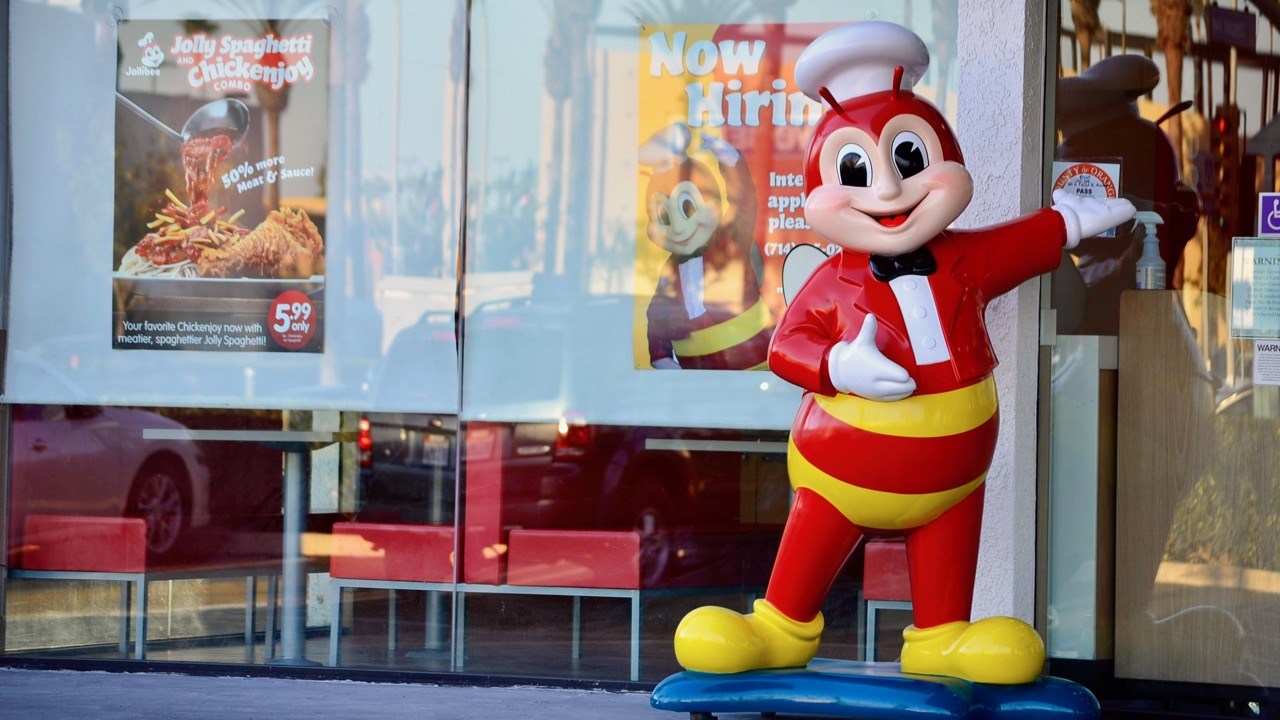 Torontonians were reported to have been lining up for 10 hours on Easter Sunday just to get a taste of the chicken from Jollibee, a fast-food chain that has long been touted as the 'McDonald's of the Philippines'.
On both sides of the Pacific, Jollibee has long been a staple of Filipinos living inside and outside of their home country, serving up traditional American dishes, such as burgers, fries, chicken and spaghetti, with a uniquely Asian spin.
The chicken and gravy, which you can order at the location at a two-piece Chickenjoy, is arguably the most popular dish on the menu. A pro tip for maximum enjoyment from a seasoned Jollibee customer: ask for extra gravy sauce. You'll need it for both dipping the chicken in, and then to pour over your rice.
The iconic Jollibee red and white mascot was first seen on the front step of the chain's premiere restaurant in the Philippines in 1975. Since then, it has grown to become the small Southeast Asian country's largest fast-food chain and this Scarborough location will become Canada's third location, as there are already two operating in Winnipeg.
The chain is hoping to expand their Canadian fleet to include a location in downtown Edmonton and another two stores in Ontario, one in Mississauga and one in downtown Toronto.
If you do reside in the GTA, then you can make a trip to Scarborough Plaza to check out the Filipino fast-food offerings from Jollibee.
Click here to learn more about Jollibee Canada.