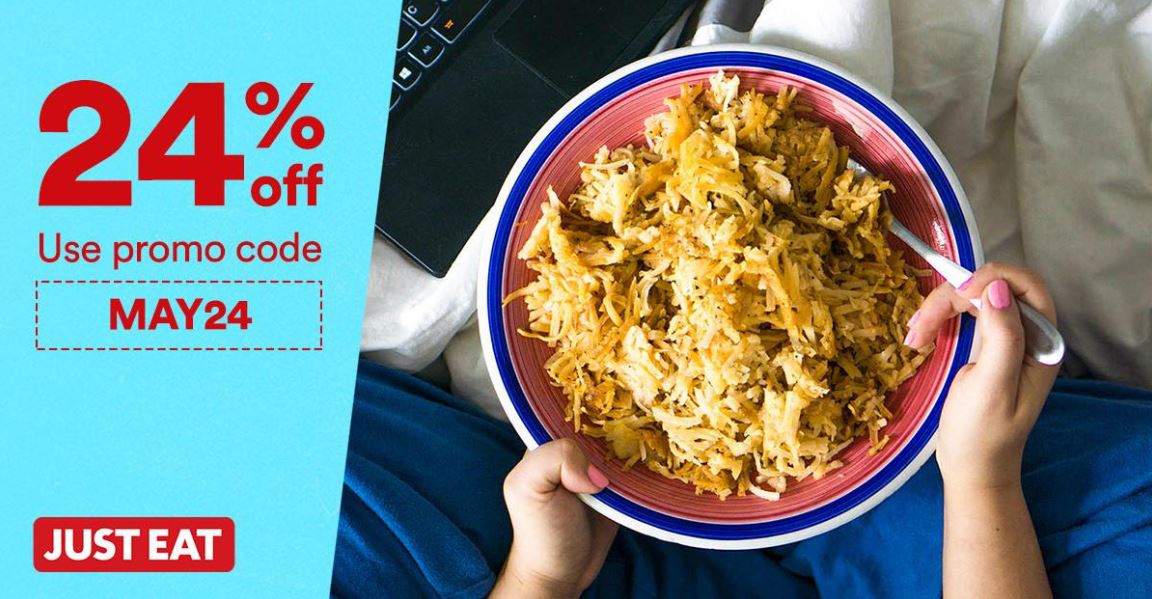 The Victoria Day long weekend was just made for relaxing so sit back and let someone else do the cooking because Just-Eat.ca is offering a huge discount of 24% this weekend.  Click here to choose a restaurant at just-eat.ca and make your order.  On the final page where you choose a payment method, you will see a box to add a promo code under your order summary.  Enter MAY24 to save 24% on your total order (WEEKEND24 if ordering in French).
Since this is a Just-Eat promotion, you do need to pay by credit card to use the promo code as they have to pay the restaurant the full amount of the order.  The code will not combine with special offers from restaurants (for example, one of my local restaurants offers 10% off when you spend $40).
If you are not familiar with Just-Eat, they handle the online ordering for restaurants.  While they are not active everywhere in Canada, you should find them in most cities and pretty much everywhere across the GTA.  This promo code will expire tomorrow night so you can enjoy a discounted dinner today or tomorrow.