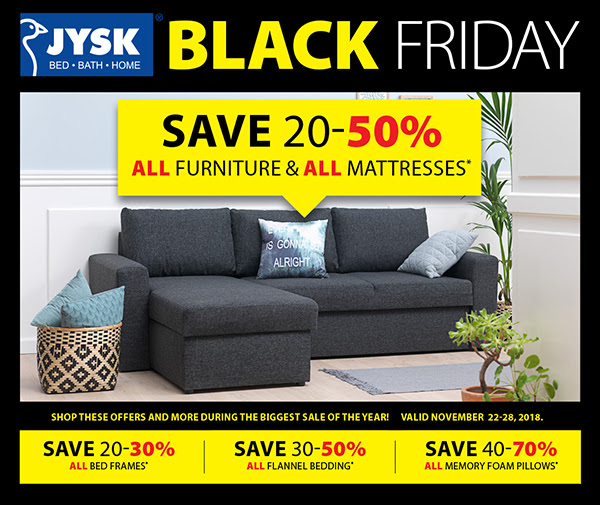 JYSK Canada has started their awesome Black Friday sale! Here are the top offers in this Black Friday sale:
Save 20-50% off All Furniture
Save 20-50% off All Mattresses
Free Shipping on orders over $49 at JYSK.ca now through November 25
Save 20-50% off All Recliners & Living Chairs
Save 20-50% off All Christmas
Save 20-40% off All Office Chairs & Desks
Save 20-30% off All Bed Frames
Save 30-50% off All Flannel Bedding
Save 20-50% off All Toppers
and more!
These deals end on November 28 except for the free shipping deal which ends on November 25 2018.
JYSK shipping rates will vary depending on the products you purchase and your location.