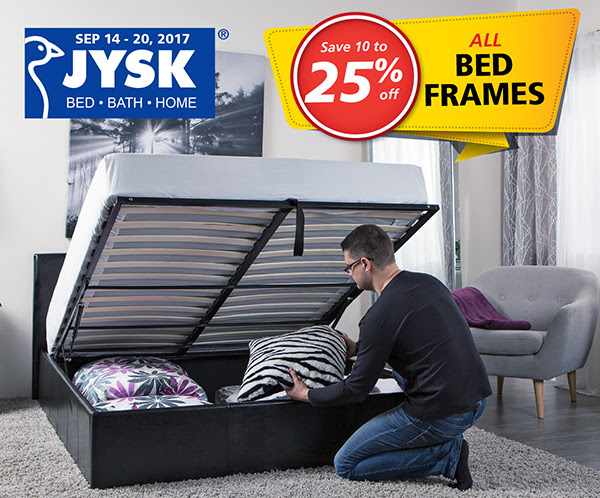 JYSK Canada has released their new deals where you will be able to find plenty of amazing savings! Here are some of the top deals:
Save 10-25% off ALL Bed Frames
Free Shipping on Orders Over $75 at JYSK! Use Promo Code: 75JYSK.
Save up to 60% off Duvets
Save up to 50% off Pillows
Save up to 50% off ALL Blackout Curtain Panels
and more!
Top product deals include:
Save $100 off Viggo Bunk Bed Frames
Save up to $60 off Pallas Bed Frames
Save up to 33% off Eleganza Duvet Cover Sets
Save 20-50% off Omni Storage Boxes
This sale ends on September 20 2017.
Click here to browse the latest flyer from JYSK Canada.