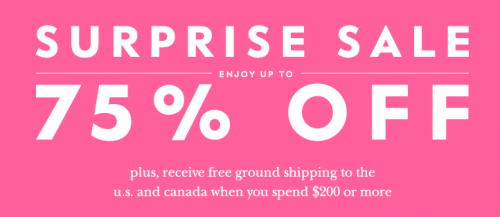 Kate Spade Canada is having one of their surprise sales right now – which you may have already been alerted to if you subscribe to their e-mails – and it will be running until 11:59pm EST on May 21st. In this sale, you can save up t0 75% off on everything from stationary, to beach totes, plus if you spend $200 or more you will receive free-shipping to both the U.S. and Canada!
If you're not really looking to spend very much, than you can pick up some really nice smaller ticket items for under $20. This Open Spade Pendant is on sale for just $19, though it was previously being sold for $78, and this Dorothy Parker set of three unlined journals is only being sold for $10 (was $38).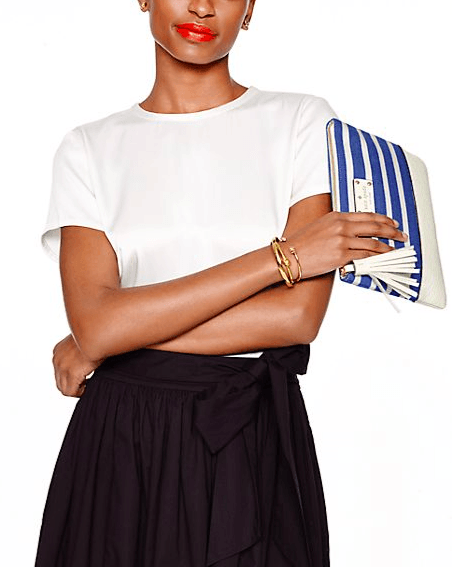 If you'd like to keep your purchase under $50, then Kate Spade certainly has some nice small leather goods for you to choose from. This summery striped Southport Avenue Fabric Gia clutch is currently on sale for $49 (was $128), while this Lewis Squares Infinity Scarf is being sold for $39 (was $98).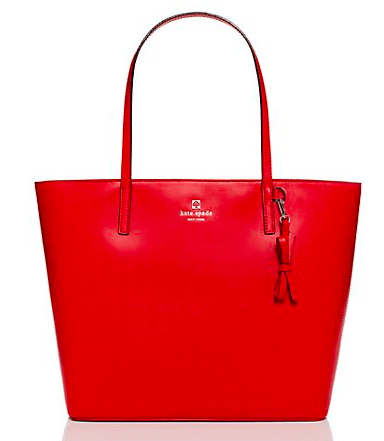 While the smaller ticket items are on sale for a rather sweet price, the larger ticket items have also been discounted by quite a significant amount. Though the larger pieces, like tote bags and crossbody bags, are a bit more expensive than the stationary and jewellery at Kate Spade, they are on sale for a much more affordable price than their original listed price. Take this Sawyer Street Maxi bag as an example. Regularly, this tote was being sold for $278, but right now is on sale for close to 65% off, as it is now just $99.
Kate Spade will also require that you enter your e-mail address and postal code to enter their surprise sale, after which you will automatically be redirected to their sale.
Click here to begin shopping the surprise sale at Kate Spade.