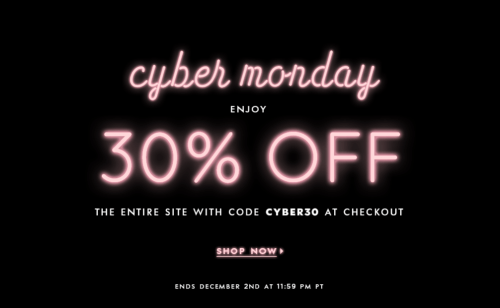 For Cyber Monday at Kate Spade Canada, they will be having a 30% off sale on everything you see until December 2nd at 11:59pm PT. Unlike their Black Friday sale which was 75% off on a limited selection of handbags and accessories, this sale is open to the entire site and you need not enter your e-mail address or postal code to qualify (as you did for their previous sale).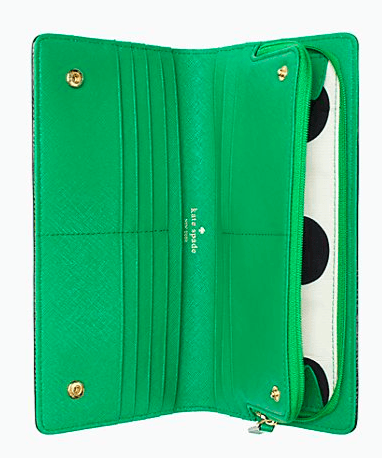 You can even use this exclusive online promo code for items that have already been added to the sale section. For instance, I was able to find this snap pea green cedar street folding wallet from Kate Spade's sale section for only $74.20. Initially this may not seem like a "sale" per se, as $74 is still a lot for a wallet. When you consider that the original price of this wallet used to be $178.00, however, I would argue to say that the $103.80 you're saving would qualify it as quite  a deal; plus its lined with an adorable black and white zip compartment.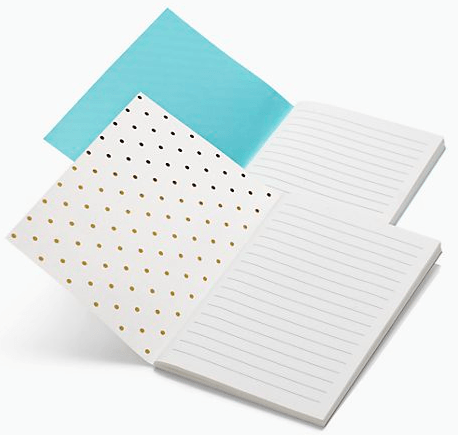 If you're looking for a present this year for the glamorous one of your friends, but would like to keep within a budget of $10, then you should check out these gold-foiled notebooks (originally $12) that are both filled with 80 pages of wood-free ivory coloured pages and only cost $8.40 after the discount.
Kate Spade is only offering this sale for until December 2nd at 11:59pm PT.
Click here to begin shopping the Cyber Monday sale at Kate Spade online.