Though breakfast is said to be the most important meal of the day, very few of us actually have time for a full sit down meal in the midst of the mid-week morning rush out the door. I've recently started bringing my breakfast to work, and it has made it so that I still get in on time and am also able to enjoy a healthy and balanced breakfast. Something like this Kellogg's Cereal To Go Cup would be a great addition to my work routine and anyone else who finds it difficult to organize yourself a healthy breakfast before work. Kellogg's Canada is now offering these convenient to-go breakfast cups for free when you purchase any specially marked box of Kellogg's cereal.
These cute and purposeful cups are pretty self explanatory, as you can see from the pictures. First you fill the top part of the lid with your favourite Kellogg's cereal, then you pour your milk of choice in the bottom container and twist the top part over the liquid container so that your breakfast is safely sealed and you can hit the ground running.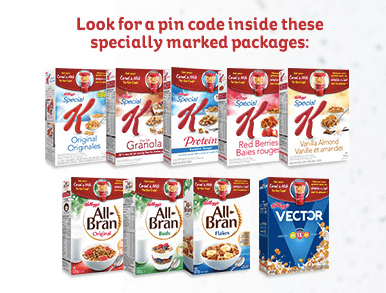 These containers would not only be a good solution for keeping your breakfast cereal from getting soggy, but could be used for a plethora of other breakfast – and even lunch – ideas; yogurt and granola, salad and salad dressing, pasta and sauce, soup and crackers, are just a couple of combos that immediately spring to mind, though I'm sure you could put this little container duo to some other interesting uses!
You will have to enter your mailing information and provide payment details, as you will have to pay $3 for the shipping and handling of these cereal cups.
This offer from Kellogg's will only be valid until October 31st, 2015 or while supplies lasts.
Click here to enter your pin code for your free milk and cereal to go cup.