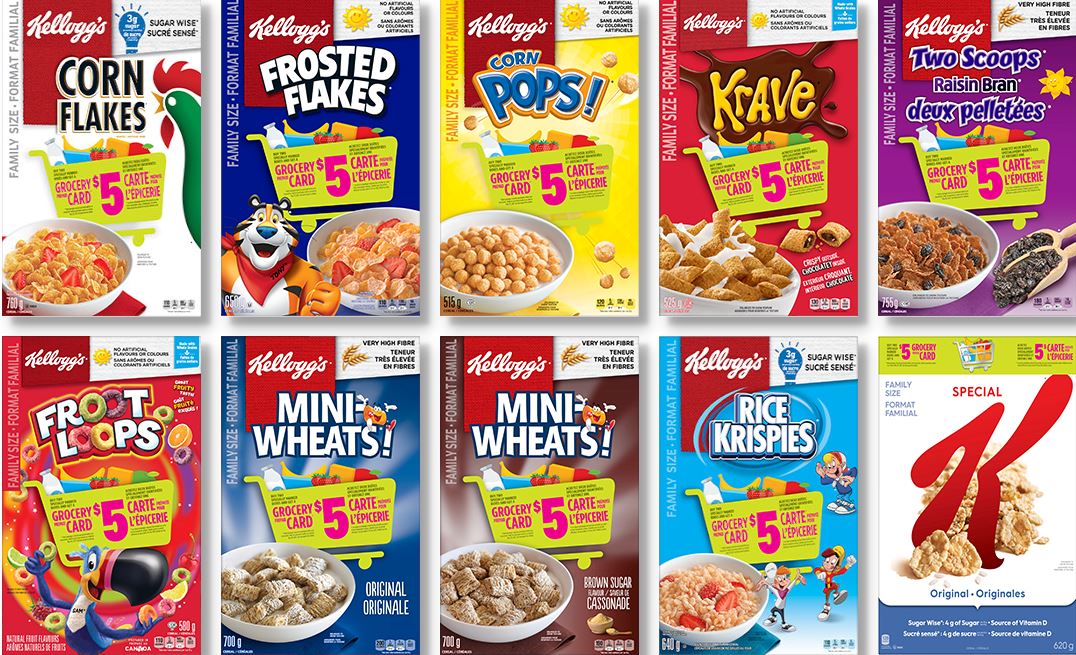 A brand new Kellogg's Grocery Card promotion is coming and it begins on February the 18th! Many of you are familiar with this popular repeat promotion, but for those who are not here is how it works. Purchase two specially marked boxes of Kellogg's products that feature the promotion, and upload your receipt through the website below. Once approved, you will receive by mail, a $5 prepaid Visa.
Normally you receipt for these promotion can be dated before the actual start date of the promotion. However, it looks like this time you can purchase them in advance so long as they are specially marked boxes. You can then save and upload your receipt on February the 18th.
Purchases can be made up to May the 29th, and the receipts must be uploaded by June the 12th. There is a limit of five prepaid cards per household, and prepaid cards must be used within six months.
Click here for complete details and to upload your receipt beginning February the 18th.