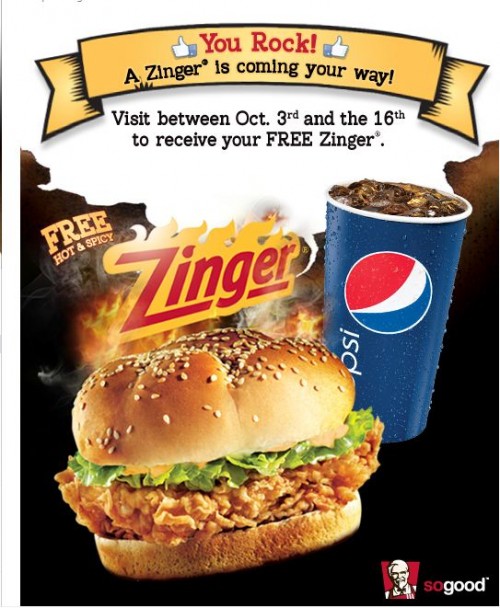 KFC is offering a free Zinger when you like them on Facebook!  You can like them now, but the coupon is not available until October 3rd-16th.
Has anyone tried this? I wonder if it will be too spicy for me.
Sorry, no Facebook friendly link.
*Ugh, they updated their Facebook and apparently you'll have to buy a 32 oz drink too.
*Bumping up