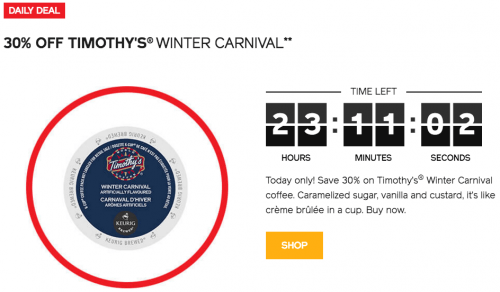 Here's the daily deal from Keurig Canada! You can save 30% off Timothy's Winter Carnival coffee. You can now purchase a box of 24 for $11.89 (was $16.99).
Also, don't forget about the on-going deals shown below: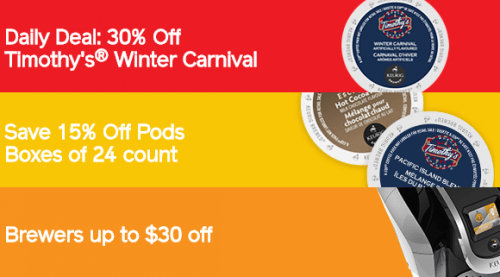 This daily deal ends on April 1st at 11:59AM EST.
Keurig Canada has free shipping on orders of $70.