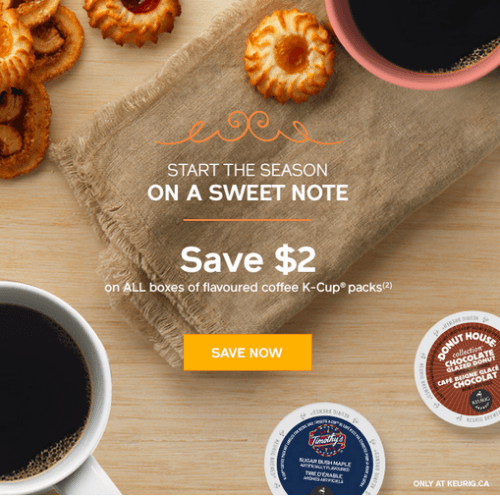 Keurig Canada is offering a great deal for its online shoppers now. Head online to Keurig's site and you could save $2 off any box of flavoured coffee k-packs. This great single serve k-cups work with any keurig brewing system and are a great alternative to brewing an entire pot of coffee when you only need one cup. Not only that, but you can find k-cups available in all your favourite flavours.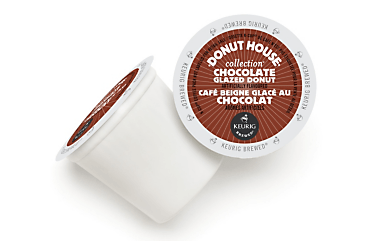 Skip out on eating a sugary donut with your coffee and just make a cup of donut flavoured coffee. Keurig offers a wide selection of interesting flavoured k-cups such as this Donut House Collection: Chocolate Glazed Donut Coffee. Available in a variety of roasts, you can pair your favourite light, medium or dark roasted coffee with the sweet taste of a chocolate glazed donut. A 24 pack of K-cups normally sells for $16.99, but with this promotion you can purchase it for $14.99.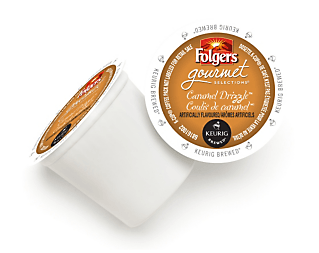 You can also find great deals on flavoured coffees from your favourite brands at Keurig. Pick up a 24 pack of Folgers Gourmet Caramel Drizzle Coffee today. Normally sold for $16.99, you can purchase it now for $14.99. This velvety-smooth blend, with a hint of caramel is great for drinking any time of the day.
This discount is available for a limited time only on flavoured coffees only. Your discount will be applied at checkout. Keurig offers free shipping for most orders over $45.
Click here to begin shopping deals online at Keurig Canada.