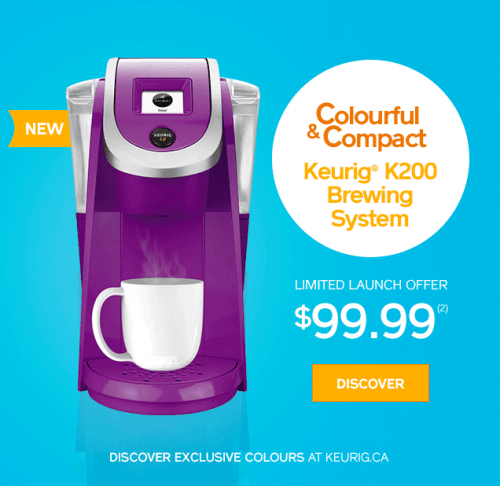 You'll perhaps remember at the beginning of May when Keurig Canada announced the launch of their new Keurig 2.0 K200 Brewing System, but you may have forgotten that to promote this exciting brewer they were also offering a limited time special price where you could pick this new compact system for just $99.99. Keurig is only offering this special price on the new Keurig 2.0 until June 8th, which is next Monday. After that, they will bump the price back up to the regular retail price of $119.99.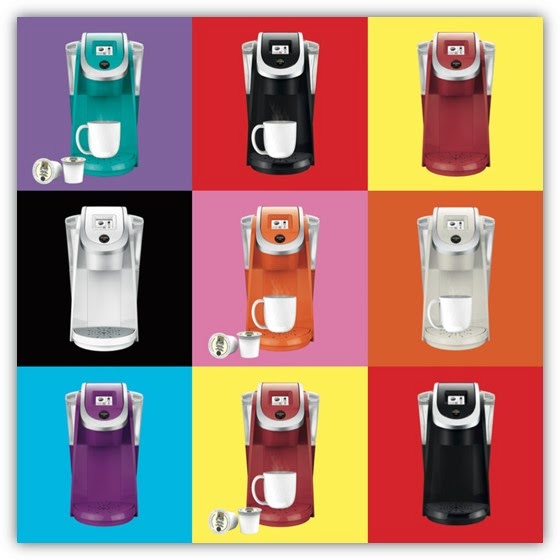 The new Keurig has a lot of great features, but what I found most exciting was vast array of new colours you can customize your brewer in; sky blue, cherry red, tangerine orange, and many other great shades and hues to mix and match with your current kitchen colour scheme.
Apart from the unique colour selection, the Keurig 2.0 K200 is a wonderful little piece of technology that can suit your on-the-go lifestyle. Being so compact means that you can easily transport your little brewer from home, to cottage, to wherever your summer travels may take you. But don't let the size fool you, as the Keurig 2.0 can cater to both small and large crowds. The brewing system has the technology to both brew a single cup, or switch to brewing for a crowd with a K-Carafe (the Carafe is not included with the brewer though).
In addition to this Keurig 2.0 K200 being sold for a remarkable price, Keurig will also be offering free-shipping on the system since it is over the $45 minimum.
Click here to buy the Keurig 2.0 K200 Brewing System from Keurig Canada.