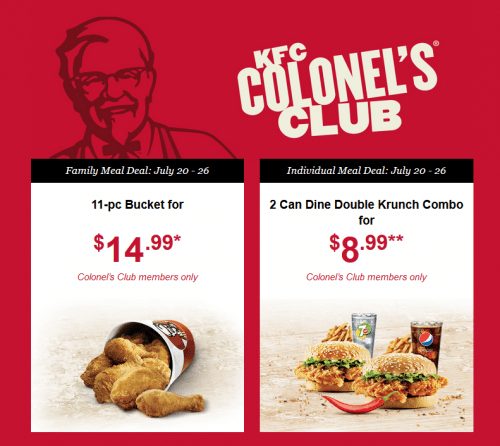 Every week, KFC Canada offers members of its Colonel's Club exclusive deals so that they can save on their next meal. If you're not already a member of the Colonel's Club, membership is free and you'll get 2 exclusive coupons for some great savings on a weekly basis! This week's coupons include:
$8.99 for 2 Can Dine Double Crunch Combo
$14.99 for 11 Piece Chicken Bucket
You'll have to either show your member card, or the coupon in app when you go to purchase to claim these deals. These offers are valid in store only and there's a limit of 1 coupon per customer per transaction. These deals are available until July 26, 2015.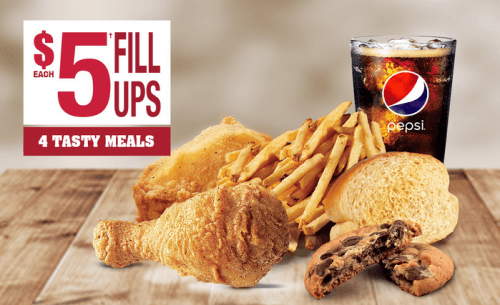 If you're not a member of the Colonel's Club, then there are still some great savings that you can claim. Pick up a $5 Fill Up from KFC and you can enjoy chicken, fries, warm buttery bread, a cookie and a drink for just $5. This deal is valid until August 9, 2015.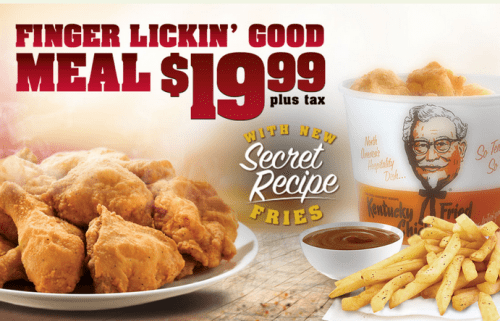 You can also enjoy a Finger Lickin' Good Meal for just $19.99. This meal includes 10 pieces of Original Recipe chicken, medium gravy, and new secret recipe fries. It's comparable with the $14.99 11 piece bucket deal, but you'll get fries and gravy for just $5 more. This offer is valid until August 30, 2015.
Click here to view deals and join KFC Canada's Colonel's Club.