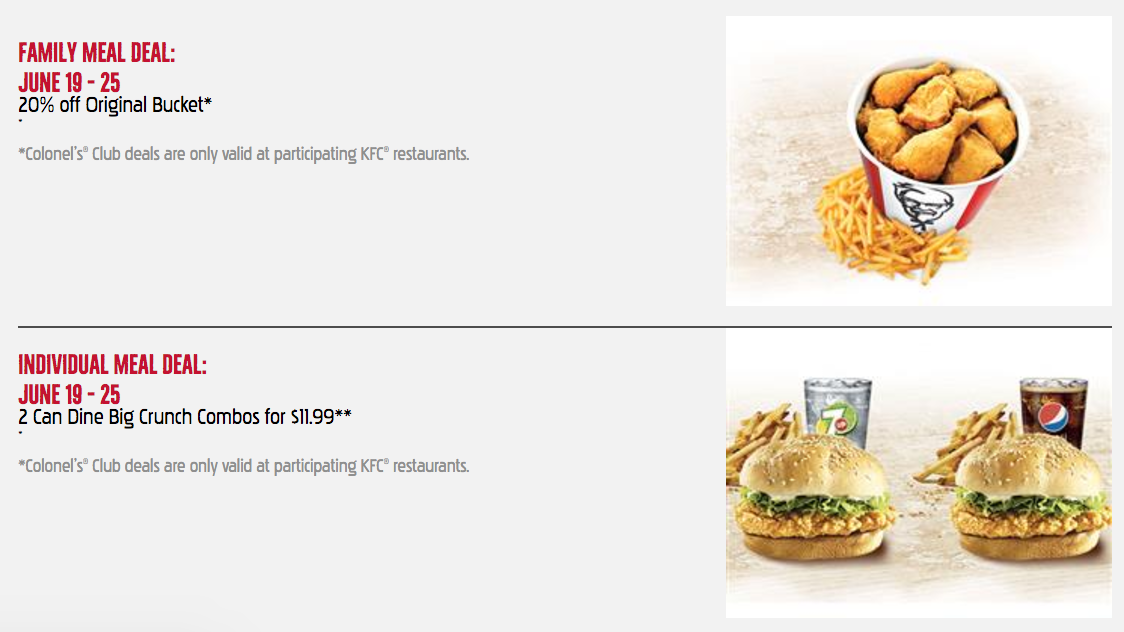 KFC Canada has new coupons available this week for members of the Colonel's Club! The KFC coupons available this week include:
Family Meal Deal: 20% off Original Bucket
Individual Meal Deal: 2 Can Dine Big Crunch Combos for $11.99
These coupons are available from Monday June 19, 2017 until Sunday, June 25, 2017. To claim these deals, just show your coupon on the app. The offers are valid in participating KFC restaurants only. Limit of 1 coupon per customer per transaction.
Click here to view more deals from KFC Canada