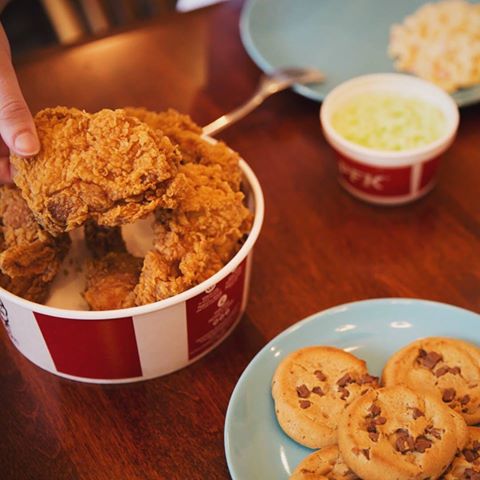 KFC Canada has new Colonel App offers available this week until June 19, 2016! For the family deal, you can get a 14 piece family special for only $24.99! Plus, with the individual deal, you can get a 2 can dine Doublicious or Spicy Doublicious Combo for only $8.99! Also, take a look below at this newest KFC coupons which are valid until August 7, 2016.
$5.99 Zinger or Big Crunch Combo
$5.99 3pc chicken and ind. fries
$6.99 4pc chicken and ind. fries
$2 off any Big Box Meal
$19.99 12pc, fries, and gravy
2 can dine Doublicious combo for $8.99
2 can dine Big Crunch or Zinger combo for $11.99
2 can dine 3pc meal for $12.99
$17.99 9pc family special
$18.99 Favourite Bucket
$24.99 14pc family special
$29.99 18pc family special
How to sign up for KFC's App:
Download the App onto your smartphone: App Store or Google Play.
Start receiving deals instantly.
Go to your nearest KFC.
Redeem your offers by showing them on your phone.
Click here to join The Colonel's Club at KFC Canada.