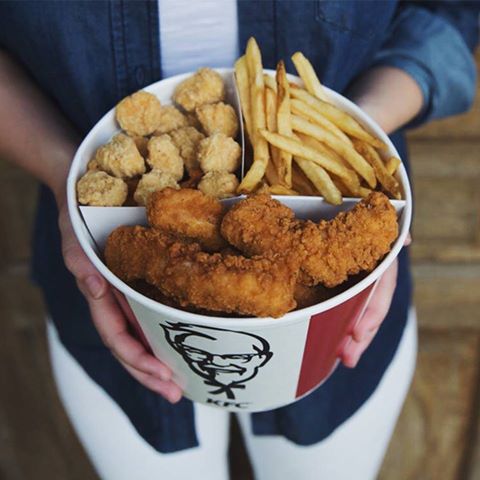 KFC Canada normally releases its newest Colonel's Club weekly offers every Monday but it seems as though today they forget! Instead, here is a list of the newest coupons which are valid until October 2, 2016. Save on family specials, 2 can dine offers, and more. Keep a look out for the newest Colonel's Club deals as they may appear later today!
$5.99 Zinger or Big Crunch Combo
$5.99 3pc chicken and ind. fries
$6.99 4pc chicken and ind. fries
$7.99 Ultimate 4pc box meal
$19.99 12pc, fries, and gravy
2 can dine Doublicious combo for $8.99
2 can dine Big Crunch or Zinger combo for $11.99
2 can dine 3pc meal for $12.99
$17.99 9pc family special
$24.99 14pc family special
$29.99 18pc family special
Click here to get these KFC Canada coupons.