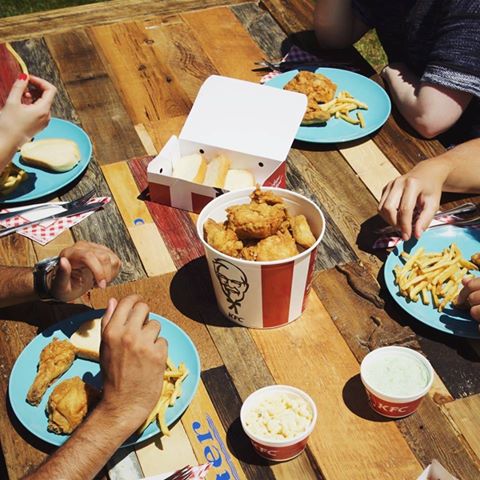 Check out KFC Canada's new batch of coupons and new Colonel deals where you can save on a variety of combos and meals including family specials, Zinger combos, and more! These coupons are valid until October 2, 2016. The Colonel's Club weekly offers are valid until August 21, 2016 and include an 18pc Family Special for $29.99 and a 4pc Ultimate Box Meal for $7.99.
$5.99 Zinger or Big Crunch Combo
$5.99 3pc chicken and ind. fries
$6.99 4pc chicken and ind. fries
$7.99 Ultimate 4pc box meal
$19.99 12pc, fries, and gravy
2 can dine Doublicious combo for $8.99
2 can dine Big Crunch or Zinger combo for $11.99
2 can dine 3pc meal for $12.99
$17.99 9pc family special
$24.99 14pc family special
$29.99 18pc family special
Click here to get these KFC Canada coupons.