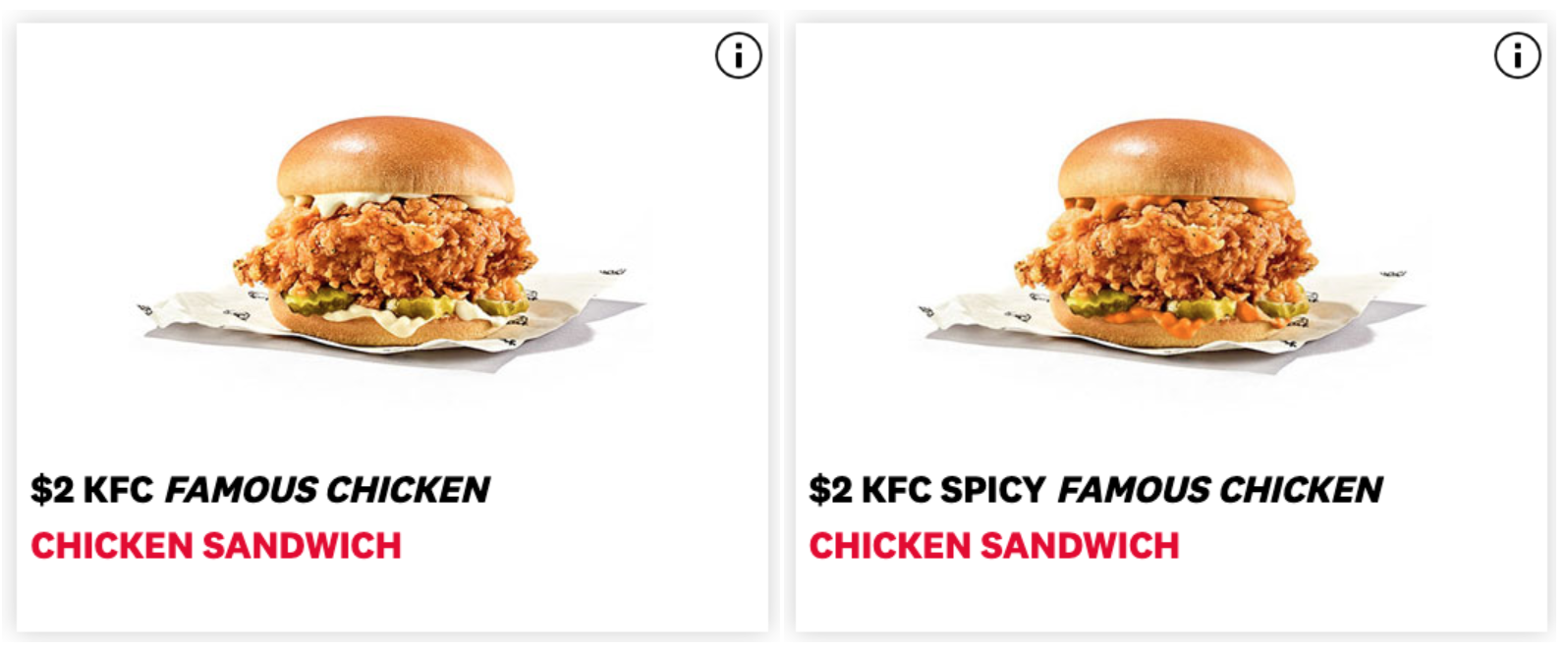 KFC Canada has a great promotion available today only, where you can:
This offer is valid today only, Wednesday, September 16, 2020. In Ontario, the Famous Chicken Chicken Sandwich regular price is $6.99.
Famous Chicken Chicken Sandwich is made from Triple breaded, buttermilk marinated chicken fillet, drizzled with buttery garlic oil, 3 sweet pickles, double mayo on a potato bun.
Click here to find KFC location near you.
Click here to view KFC Coupons.