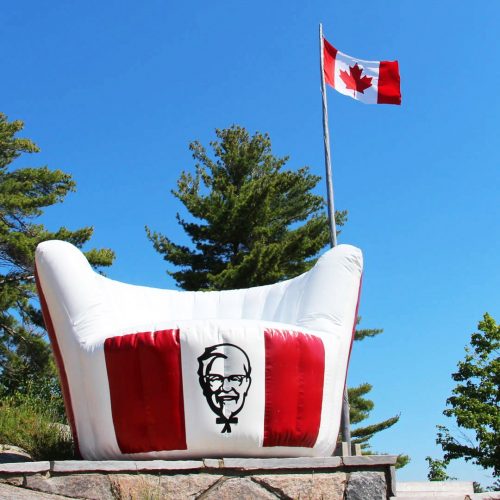 This is perhaps the most out there, if not ridiculous, marketing techniques that retailers have implemented in an attempt to capitalize on Canada's 150th anniversary. KFC Canada announced that they would be temporarily changing the name of America's favourite fried chicken supplier to a more Canuck friendly version – K'ehFC (eh, do you see what they did there?) – for the summertime to celebrate their neighbour to the north's birthday.
"Canada Day is about togetherness — for the country, our communities, and for our friends and family, and bringing people together over a bucket of chicken is what K'ehFC stands for," said Stephen Scarrow, senior marketing manager for K'ehFC, in a news release.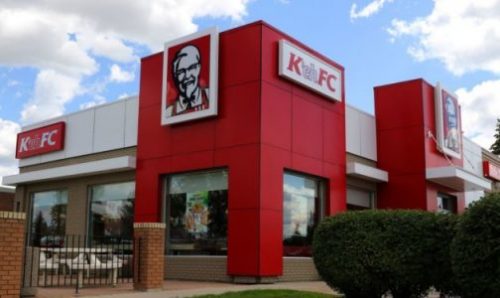 The new name will be appearing on buckets across the country and, on one lucky store in Saskatoon, they have actually fastened on a brand new sign to reflect the company's rebranding.
This little gesture has well intentioned thought behind it, but perhaps the masterminds at KFC's marketing department could've consulted some experts before sandwiching the two-letter interjection into their logo. The Toronto Star recently discussed some of the myths and misconceptions surround the use of this specifically Canadian speech pattern and that it's use may not be as universally Canadian as the world outside Canada perceives.
Nonetheless, it's a thoughtful gesture from our friends to the south and the buckets I'm sure will provide countless moments of humour and fun on social media (use #KehFC on Twitter and tag a friend for your chance to win a KFC bucket seat!)
Here's a short explainer video to help you understand how to pronounce the new KehFC brand (*tip, it's the same as before…)