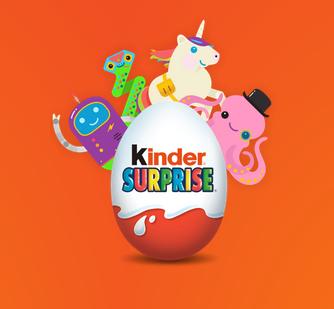 Here is a fun new contest from Kinder Canada, allowing you to instantly win the prize of a 3pk of Kinder Surprise eggs if you are lucky enough! Play the Kinder Surprise Shake & Win Instant Contest by first logging in through your Facebook account. You will then choose the character with which you would like to play. I went with the unicorn which obviously I named Fabio.
After a few more fun selections you must shake your mouse and if you win at any point during all of this you will be notified by a pop up screen. Winners will be randomly selected, and there are 1,150 instant win prizes available, which include 1000 prizes of a 3 pk of Kinder Surprise eggs, and 15o custom colouring books.
Each person is eligible to win one of each of the prizes during the contest, which will continue through to Friday, April the 29th, 2016.
Click here to create your story and start shaking to win!