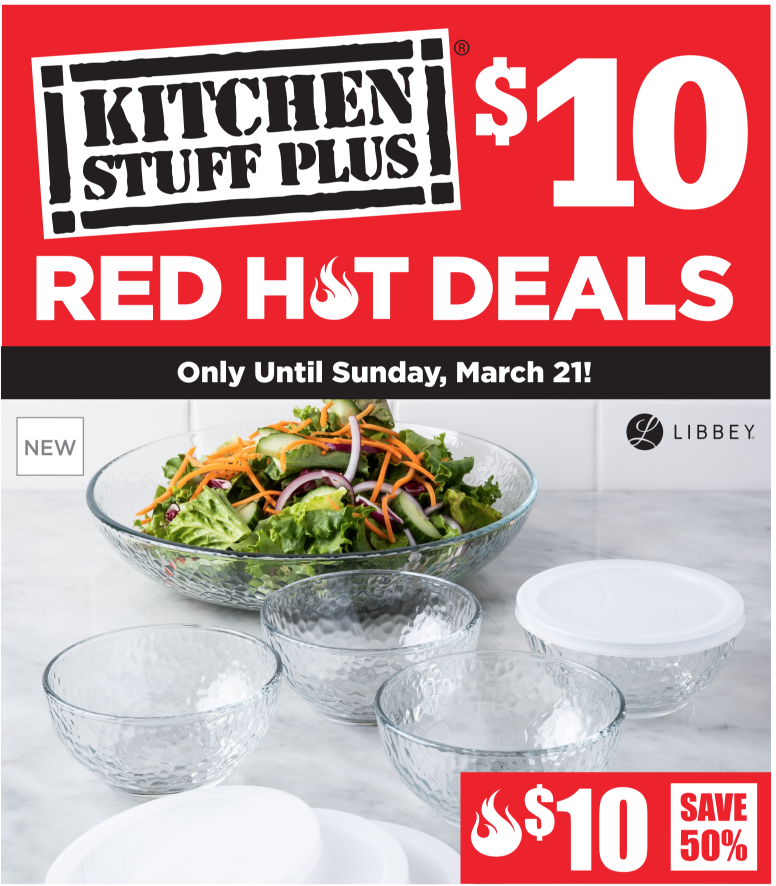 Kitchen Stuff Plus Canada has released its weekly Red 🔥 Hot Deals and they are super indeed! There are lots of great deals this week for only $10, that includes:
Save 50% on 9 Pc. Libbey Frost Glass Salad Bowl Set, for $10
Save 50% on Elise Bath Toilet Brush, for $10
Save 50% on Sommelier Glass Wine Carafe "Captain"
– 1.9 L, for $10
Save 50% on Cuisine Glass Digital Kitchen Scale, for $10
Save 50% on Softstor Vinyl Shoe Rack – 3-Shelf, for $10
Save 37% on Tuscana Fluted Pie Dish 29cm D, for $10
and more
These offers are valid until March 21, 2021.
Kitchen Stuff Plus Canada offers FREE shipping on all online orders of $75 or more.
Click here to view Kitchen Stuff Plus Canada's latest flyers deals.