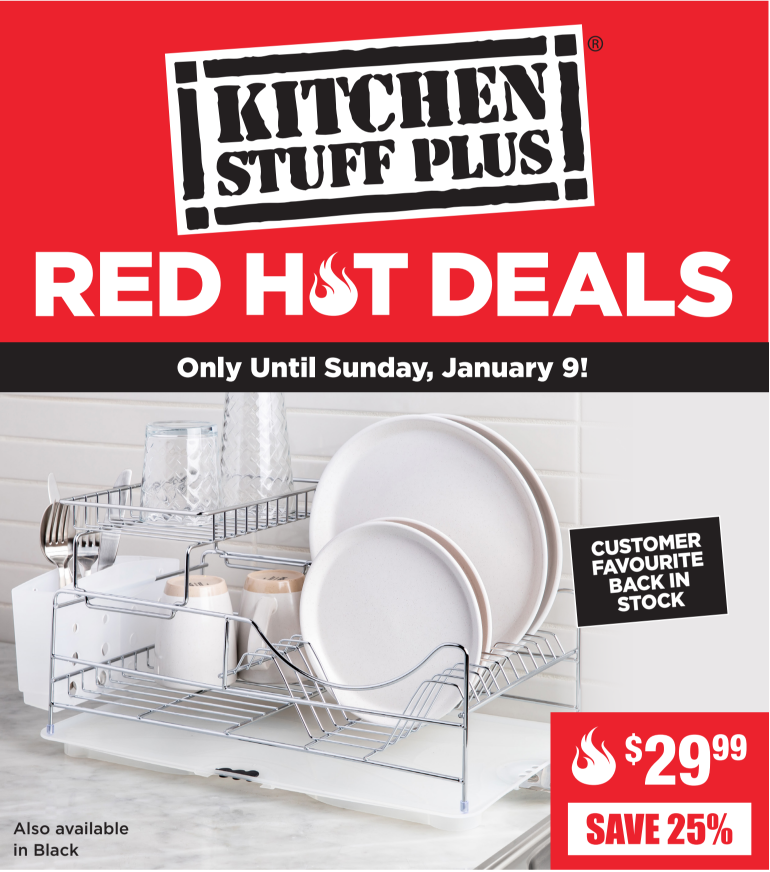 Kitchen Stuff Plus Canada has released its new weekly Red 🔥 Hot Deals and they are super indeed! This week the deals include:
Save 41% on As Seen On TV PowerXL Wide Mouth Juicer, for $99.99.
Save 40% on 7 Pc. Chef's Mate Mandoline Slicer And
Grater Set, for $14.99.
Save 40% on Tango Salad Spinner, for $11.99.
Save 40% on Contour Glass Digital Bathroom Scale, for $14.99.
Save 37% on 3 Pc. Spa Glass Apothecary Jar Set, for $24.99.
Save 33% on 3 Pc. Chi Bamboo Cutting Board Set, for $19.99.
Save 30% on 12 Pc. Starfrit Electrics Blender Combo Set, for $69.99.
Save 25% on Scoop Dish Rack With Tray – 2-Tier, for $29.99.
and more
Kitchen Stuff Plus Canada offers FREE shipping on all online orders of $75 or more.
Click here to view Kitchen Stuff Plus Canada's latest flyers deals.