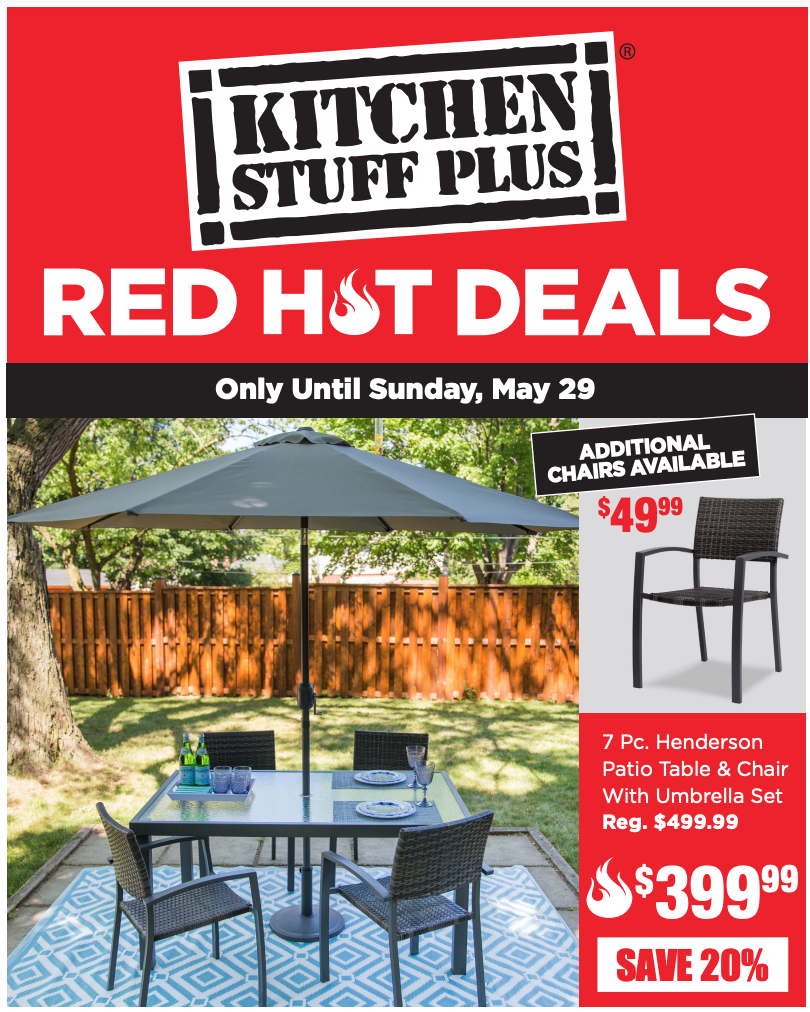 Kitchen Stuff Plus Canada has released its new weekly Red 🔥 Hot Deals and they are super indeed! This week the deals include:
Save 50% on 6 Pc. Ice Pop Oval Freezer Popsicle Mold Set, for $5.00.
Save 42% on Verra Glass Digital Bathroom Scale, for $11.49
Save 40% on Gardina Citronella Candle Cement Pot, for $7.19.
Save 38% on 6 Pc. Colour Fun Melamine Ice Cream Bowl Set, for $7.99
Save 37% on Decolite Outdoor Solar Powered LED Path Light, for $5.00.
Save 30% on Bianco Melamine Serveware, for $9.09
Save 28% on Melamine Pinch Bowl, for $5.00
Save 25% on Soleil Patio Umbrella 8.5 Ft. Dia, for $59.99
Save 25% on ART+COOK Glass Electric Kettle – 1.7L,  for $29.99.
and more
Kitchen Stuff Plus Canada offers FREE shipping on all online orders of $75 or more.
Click here to view Kitchen Stuff Plus Canada's latest flyers deals.