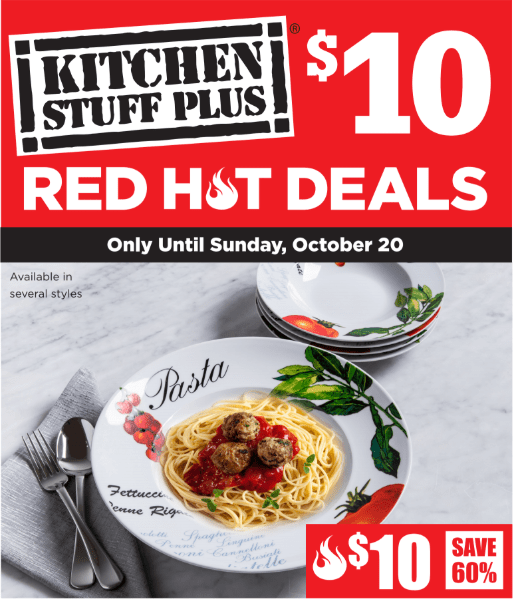 Kitchen Stuff Plus Canada has released its new weekly Red 🔥 Hot Deals and they are super indeed! There are lots of great deals such as:
$10 Deals +
Save up to 67% off select items +
More Flyer's Offers.
This week, the unbeatable $10 deals include:
Save 67% on The Rock Classic Frypan, for $10
Save 60% on 5 Pc. Tavola Pasta Bowl Set, for $10
Save 60% on Quikpop Popcorn Maker, for $10
Save 60% on 24 Pc. Fresh Seal Storage Set, for $10
Save 60% on Contour Digital Bathroom Scale, for $10
Save 50% on 10 Pc. Harman Kitchen Towel Set, for $10
and more
These offers are valid from today until October 20, 2019.
s Canada offers FREE shipping on all online orders of $75 or more.
Click here to view Kitchen Stuff Plus' Canada's latest flyers deals.