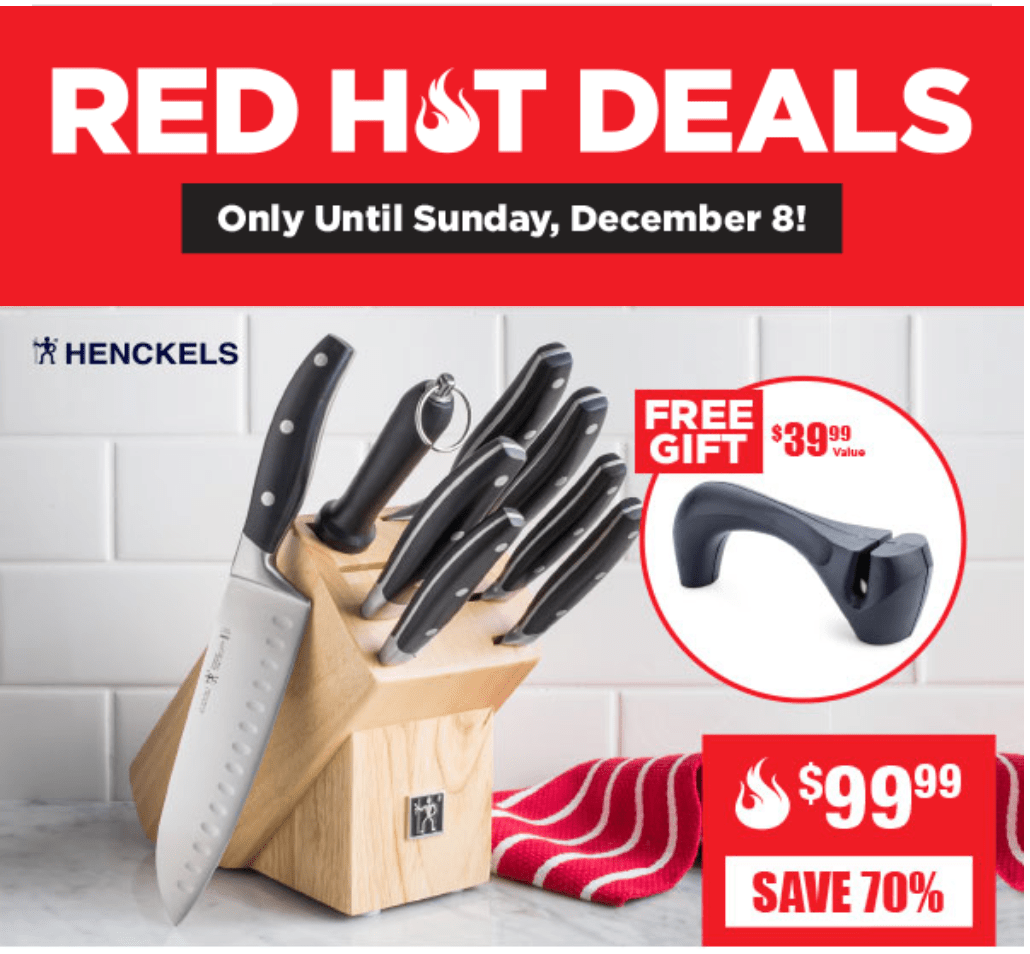 Kitchen Stuff Plus Canada has released their new weekly Red 🔥 Hot Deals and they are super indeed! This week the deals include:
Save 70% on 9 Pc. Henckels Forged Contour Set, for $39.99
Save 68% on Zwilling Pro Chef Knife 7", for $69.99
Save 66% on 6 Pc. Zwilling Four Star Block Set with
Bonus Sharpener, for $249.99
Save 65% on 10 Pc. Zwilling Joy Cookware Set, for $199.99
Save 60% on 11 Pc. Lagostina Venezia Cookware Set, for $199.99
Save 60% on Henckels Enamel Cast Iron Dutch Oven, for $79.99
Save 50% on Starfrit Spiralizer, for $39.99
Save 50% on Kitchenaid Architect Slow Cooker, for $99.99
Save 50% on 2 Pc. The Rock Frypan Set, for 39.99.
Save 50% on 3 Pc. Chi Bamboo Cutting Board Set, for 14.99.
Save 43% on Cuisinart Stand Mixer, for $199.99
and more
These Kitchen Stuff Plus deals are valid now, until December 8, 2019.
Kitchen Stuff Plus Canada offers FREE shipping on all online orders of $75 or more.
Click here to view Kitchen Stuff Plus' Canada's latest flyers deals.