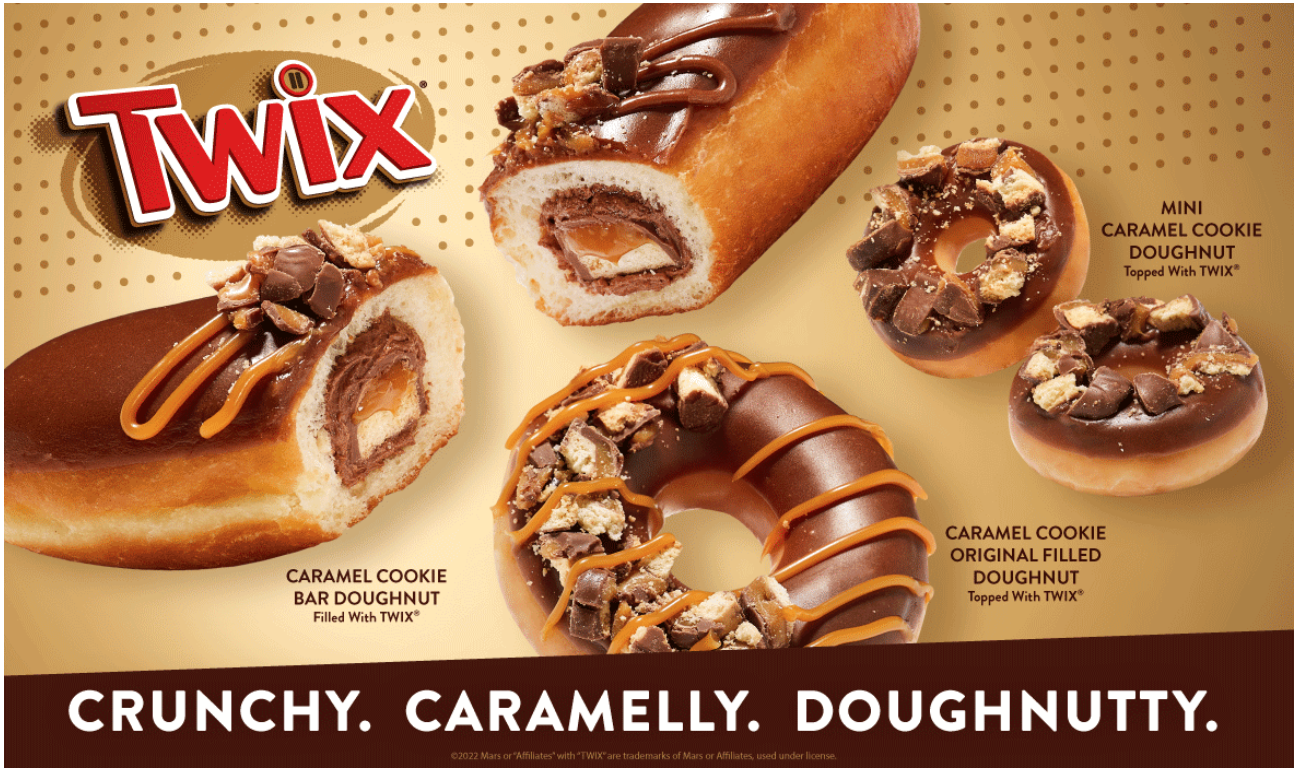 Krispy Kreme Canada has a New TWIX Doughnuts. This is available until March 6, 2022.
A bar doughnut dipped in chocolate icing, drizzled with caramel and chocolate, topped with TWIX pieces, and stuffed with Chocolate Kreme and a full-sized TWIX Cookie Bar.
Click here to view Krispy Kreme Canada New TWIX Doughnuts.