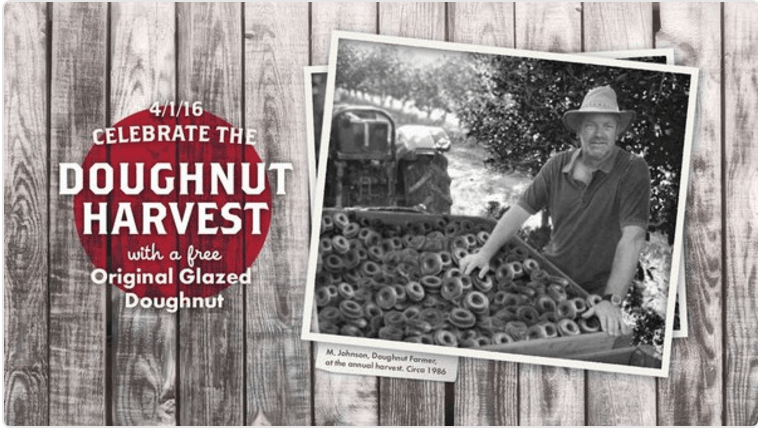 Krispy Kreme Canada has an awesome freebie event today, Friday April 1, 2016! Krispy Kreme Canada Celebrate the "doughnut harvest" with one FREE Original Glazed Doughnut for everyone.
Join the Doughnut Harvest today, Friday atKrispy Kreme Canada for a FREE Original Glazed doughnut and enjoy 😉
Click here to view more information about Krispy Kreme Canada promotion.