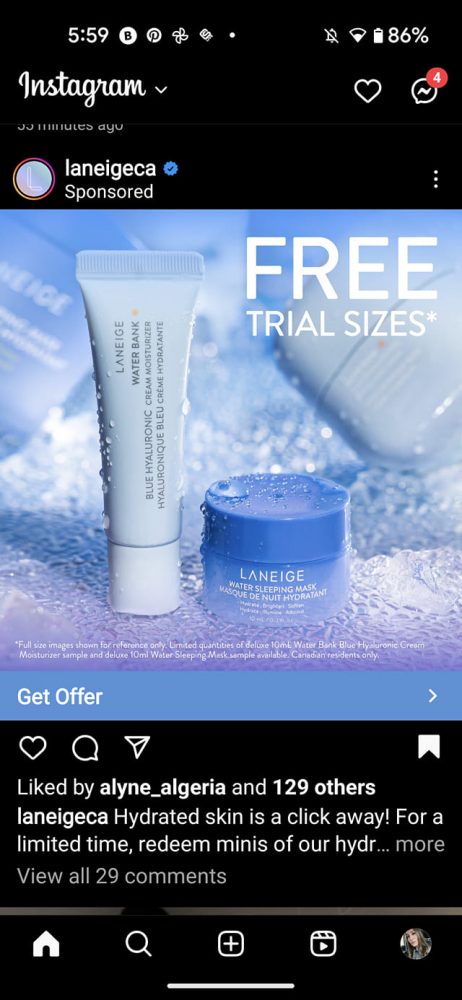 There is no direct link for this offer, but you can currently get a free sample of La Neige Water Bank Blue Hyaluronic Cream Moisturizer and La Neige Water Sleeping Mask.
To get this free sample you will have to come across this ad on your social media. To help it along, you can like and follow the brand on social media, refresh your feeds, and keep your eyes peeled! In this case, even if you do come across the ad and click get offer, it is sometimes saying that they are out of samples. If this happens you can keep trying. Once you've signed up for the samples they should arrive by mail within a couple of weeks.
Click here to like La Neige on Facebook.