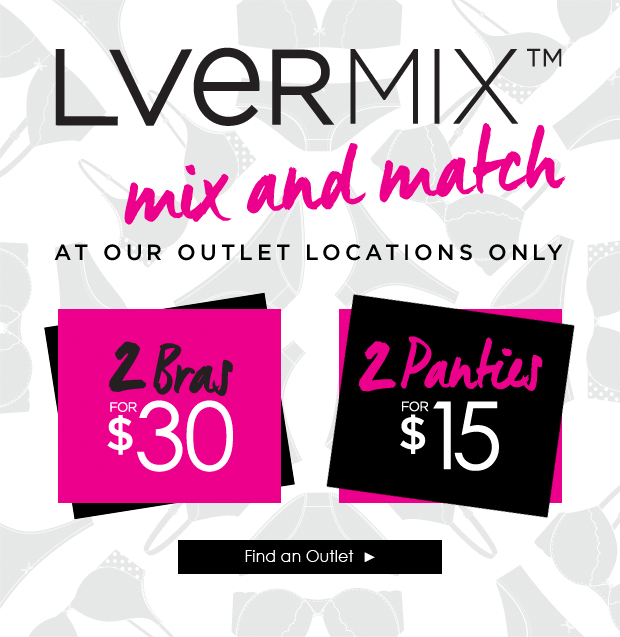 Heads up, ladies! If you're looking to add some pop to your underwear drawer head down to La Vie en Rose Canada on your next lingerie shopping trip. Available now and at outlet locations only, La Vie en Rose is having a Mix & Match sale on select bras and panties! Whether you prefer boyshorts, thongs, racerbacks or demis, get two pairs of panties for $15 and two bras for only $30. And that's not all!
Because La Vie en Rose Canada knows what you wear under your clothes is just as important as what you wear on top. Buy 1 and Get 1 FREE on select bras and panties. This offer is valid online only and the 1st and 2nd sale items are your choice.

Receive FREE shipping on all online orders over $75.
Click here for the BOGO Bra and Pantie sale!
For the Mix & Match Sale click here to find your local La Vie en Rose outlet location.