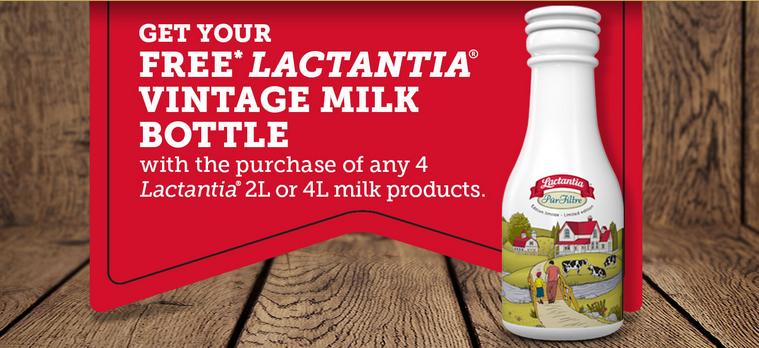 Lactantia Canada has a new mail in rebate offer that you may be interested in! For a limited time, get a free Lactantia Vintage Milk Bottle, when you purchase any four Lactantia 2L or 4L milk products.
To claim your free vintage bottle, you must purchase the four qualifying products, then download the registration form on the website. You must submit the registration form and the receipt by mail before July 19th, 2015. The qualifying product purchases must be made by June the 21st, 2015.
The vintage bottle is a decorative, collectible bottle, not intended for the use of food storage, so please keep this in mind. It has an approximate retail value of $24.
After mailing your required materials, you can expect your free vintage bottle to arrive by mail within 8 – 10 weeks.
Click here for more details about the rebate and to download the registration form.