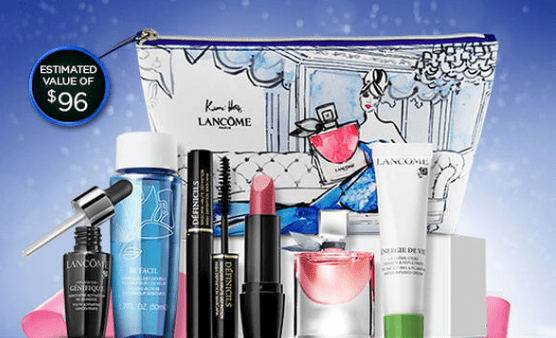 Lancôme Canada has a great FREE Gift promotion available now! The deal includes: Receive your FREE 7-Piece Gift ($96 Value) with any Lancôme purchase of $65 or more with FREE Shipping.
de Vie Day Cream 15 ml,
Advanced Génifique 8 ml,
Définicils 2 ml,
Bi-Facil 50 ml,
Matte Shaker 270 Pink Power,
La Vie Est Belle 4 ml,
makeup pouch.
Enter the promo code TREAT at checkout.
Also, Lancôme Canada has more great promotions:
For only $55 with any purchase of $45 or more:
• Your Makeup Must-Haves set: a $196 value with 6 full-size products
• Your Skincare Must-Haves set: a $152 value with 2 full-size and 4 travel-size products
FREE Samples: With any online order, Lancôme offers you 2 complimentary samples including our No.1 Anti-Aging Serum Advanced Genifique. Discover them at checkout!
Enjoy complimentary FREE shipping with any purchase of $65 or more online at Lancôme Canada.