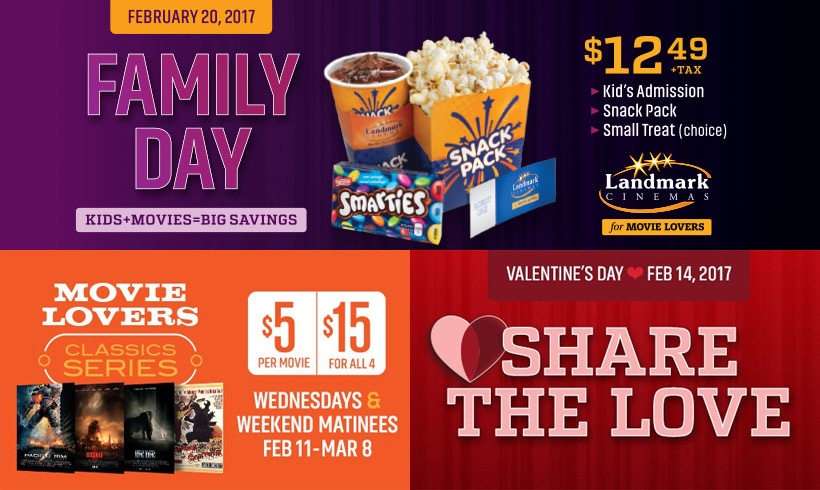 Next Monday is a holiday for most of us and if you are looking for something to do with the kids, Landmark Cinemas has a new Family Day coupon for you.  Get a child admission ticket to any movie, snack pack with drink and popcorn as well as a small candy treat for just $12.49 with coupon.  Click here for your Family Day/Louis Riel Day coupons.
If you haven't planned anything for Valentine's Day yet, they also have a $30 Date Night coupon.      Get two general admission tickets, two medium drinks, a large popcorn with free refill and a bagged candy treat all for $29.99 plus tax.  It is Tuesday, so if you are skipping the snacks, Reel Deal Admittance is just $6.99 but seats for some movies are going soon.
General movie lover?  See some classics for less.  They just started their movie Classics Series with Pacific Rim, Godzilla, Kin Kong and King Kong vs Godzilla 1962.  Watch them on Wednesdays or weekend matinees for just $5 each or all four movies for $15.  This offer is available at select locations, check out the details here.