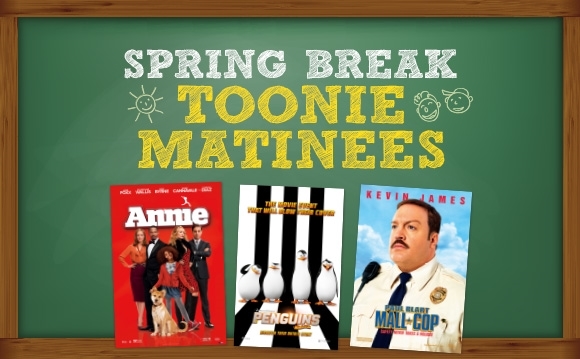 In Ontario?  Cineplex is not showing any March Break specials so far but Landmark Cinemas do have toonie matinees during Spring Break.
Admission to select movies is only $2 – including taxes!  Take advantage of time off from school to enjoy some fun movies for just a toonie. And at this price, you can bring a friend too!
Landmark will be showing three movies for their toonie matinees, no recent releases.  Choose between Annie, Mall-Cop and Penguins.
Sign up for their e-news and you will also get a coupon for a free medium popcorn, you can sign up from your local theatre page.  Click here to find your local Landmark Cinemas location.  Their website is fairy slow, it may take a while for your local page to load.