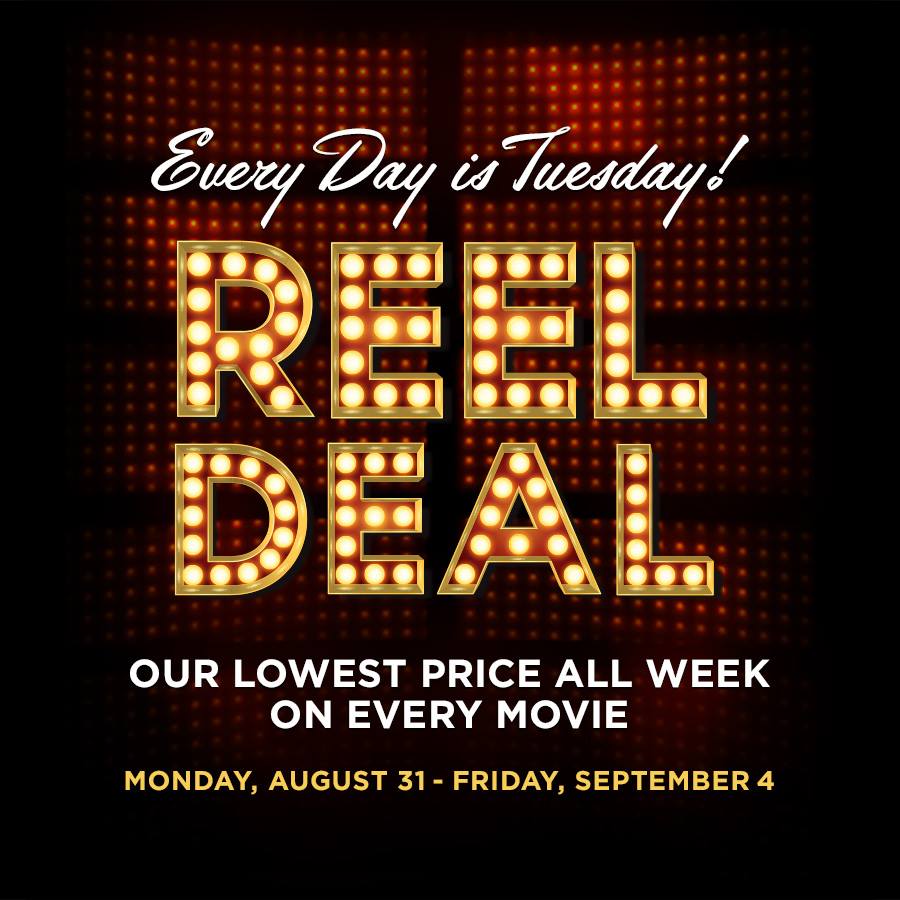 If you do not have a local Cineplex theatre to take advantage of their week long Tuesday pricing, Landmark Cinemas have now advertised the same deal for the coming week.
Whether you want to attend a matinee or evening movie, you will pay the Reel Deal Tuesday pricing for your movie.  Huge savings if you are paying for a few people as Reel Deal pricing is lower than children and senior regular admission prices.
While this may vary by location, for my local Landmark Cinema, you would pay just $6.49 for regular movies and $9.49 for 3D movies.  I checked a few random locations and prices seem to vary from $3.50 to $8.
Click here to find your local Landmark Cinema, pricing and showtimes.