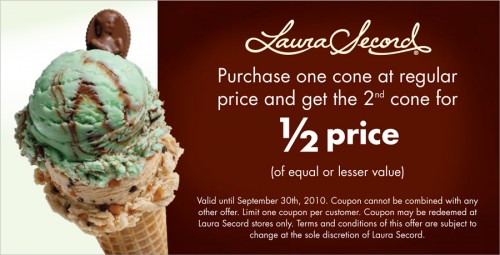 I loooooove Laura Secord ice cream, but my waistline doesn't! Lol! Besides, the price of one ice cream cone is enough to make me cringe. Luckily, they've come out with a coupon, but you have to buy two.
Click here to print your coupon.
Thanks to AnnieP for sharing this coupon with us!