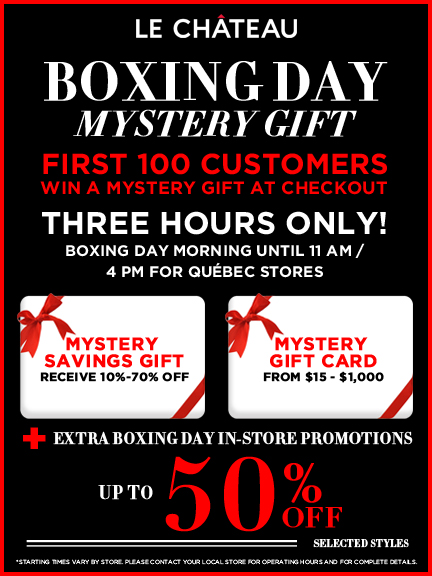 Le Chateau Boxing Day sale for 2013 has been announced! First 100 customers win a mystery gift at checkout for three hours only. This Le Chateau offer is valid on the morning of Boxing Day until 11am (or 4pm for Le Chateau Quebec stores). There are 2 mystery gifts:
Mystery Savings Gift: Receive 10% to 70% off

Mystery Gift Card: From $15 to $1,000.
On top of these early bird Le Chateau gifts, all customers get up to 50% off on selected items.