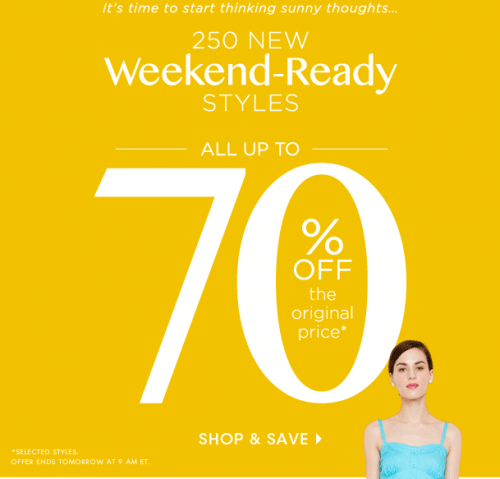 Le Chateau Canada is currently having an amazing online exclusive sale that you won't want to miss out on! Head online to Le Chateau and you could save up to 70% off the original price on over 200 summer styles of shoes, clothing and more! Pick up your perfect warm weather outfit with this great deal from Le Chateau.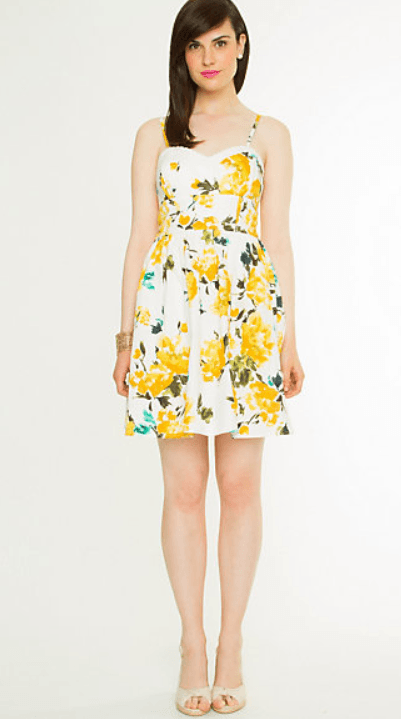 Pick up your perfect spring dress during Le Chateau's flash sale. This Stretch Poplin Floral Dress originally sold for $110, but you can pick it up now for only $33! This retro inspired dress features a flattering sweetheart neckline, flirty skirt, and a fun floral print. You can let the dress take centre stage on it's own, or wear it under your favourite denim jacket or cardigan.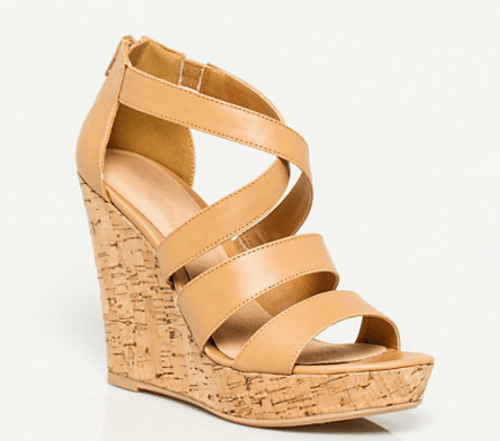 With warm weather finally on the way, you may be eager to show off your toes. Get great deals on shoes at Le Chateau such as this Leather-Like Strappy Wedge. Originally sold for $59.95, you can purchase it during the flash sale for only $23.98! The sleek faux-leather straps with a cork wedge make this a great shoe for just about any outfit. You can wear these with your favourite spring dress or skirt, or simply pair them with some skinny jeans for a chic look.
This offer ends on April 27, 2015 at 9:00AM EST. Discounted prices are displayed online. Le Chateau Canada offers $5 flat rate shipping on orders over $125.
Click here to shop the online flash sale at Le Chateau Canada.