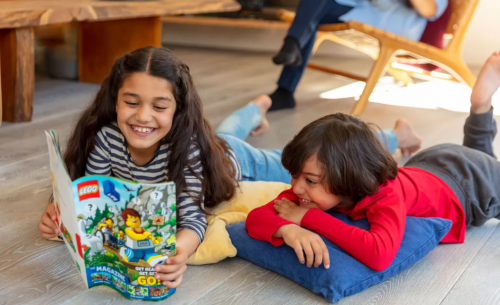 If you have Lego fans that are between the ages of 5 and 9, you can sign them up for the free Lego Life Magazine. You can subscribe for free through the link below and the magazine will be delivered to your address for free five times a year.
If you'd like, you are also able to download the latest issue, and you can download previous issues from the archive. When you click the link below you can scroll down the page to find the link for the latest and past issues of the magazine.
Issues of the Lego Life Magazine are full of  Lego news, interviews, comic adventures, games and puzzles, building challenges, and creations built by Lego fans. The next issue will be delivered in March 2023. You are able to receive the magazine in French or English.
Click here to sign your child up to receive the Lego Life Magazine for free.