Each month, select Lego Stores across Canada offer a free workshop event where you not only get to learn how to make a different Lego model using simple brick pieces, but you also get to take home the model free of charge. In this month's Monthly Mini Model Build Workshop your child, between the ages of 6-14, will get to build their very own koala.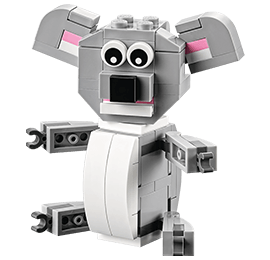 The mini model event will be taking place at your local Lego Store tomorrow at 5pm and will be running until quantities sell out – which I imagine will be rather early on, so I'd suggest getting there on time if not earlier. The following stores have confirmed that they will be taking part in this freebie event, but if you don't see your local Lego Store you can call to confirm whether or not they will be offering the free mini model build this month.
These stores include:
Alberta:
Calgary-Chinook Centre
Edmonton-Southgate Centre
Ontario:
Toront0-Fairview Mall
Toronto-Sherway Gardens
Toronto-Yorkdale Shopping Centre
British Columbia:
Surrey-Guilford Town Centre
Vancouver-Oakridge Centre
Quebec
Lavel-Carrefour Laval
Montreal-Fairview Pointe Claire
Click here to learn more about the Monthly Mini Model Build Workshop at the Lego Store.