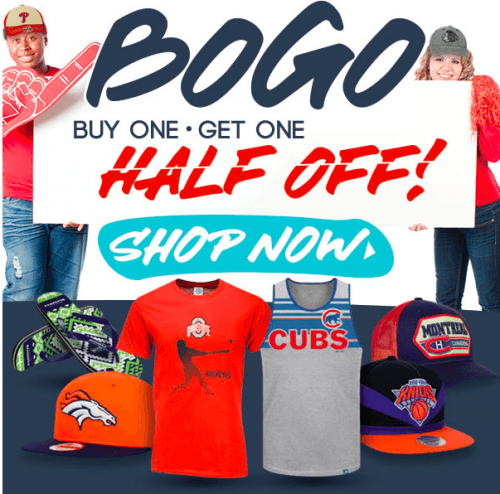 This offer from Lids Canada is an excellently timed one for those of you looking to pick up some last minute apparel to support your favoured team for playoffs season. In this offer, you can shop either in-store or online and shop within the NHL, NBA, MLB, NFL or even NCAA departments to buy one item and get your second for 50% off.
For those of you following the NHL playoffs, you could pick yourself up a Canadiens hat and a team logo shirt to match for a total of just $33. Usually, this hat and t-shirt combo would come to $42, but with the buy one, get one half off the hat (the lower priced item) was reduced to being just $9 (was $18) and the t-shirt only added on an extra $24.
Lids offers free-shipping on all orders that are $60 or more, or you can have your order shipped to the store with no minimum purchase required for free.
Click here to begin shopping the Lids Canada buy one, get one 50% off sale.