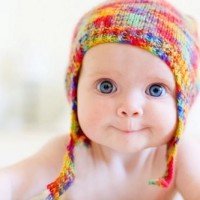 Lids.ca is having a big clearance sale with hats starting as low as $6. I ordered from Lids in December and I got 2 Burton toques for my husband for $25 bucks shipping included!
Heres some handy Discount Codes:
Buy one get one half off click here
15% off when you spend $60 or more using code "LIDSMARCH15"
Get a free membership when you buy 2 or more regular priced items using code "LIDSMARCHFPP"
Ship to store is free, $60 or more is free standard shipping, otherwise its $9.99 but for a limited time theres also a code for $5.99 shipping when you spend at least $30 using code "LIDSMARCHCAGS."
What I plan to do is find a few cheap clearance hats for $6 then use the cheap shipping! Spring is in the air and my kids could use some new head gear.
Ps. Isn't that baby just the cutest!