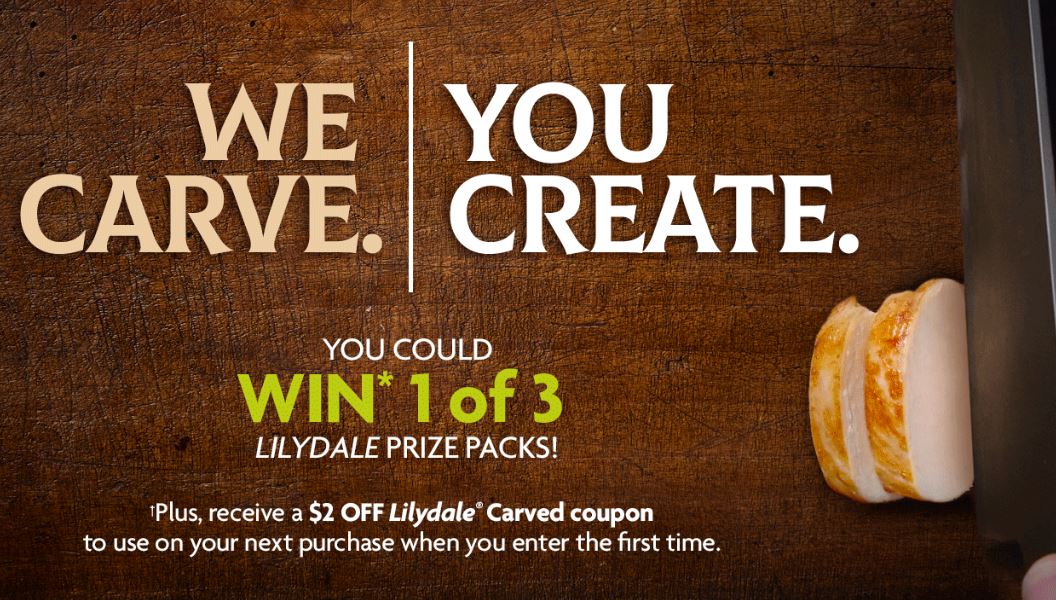 Lilydale Canada has a new contest available for you to enter, and if it is your first time entering you will also get access to a coupon for $2 off select Lilydale products.
Click the link below to enter to win one of three Lilydale prize packs, each consisting of a $250 pre-paid card, a Lilydale apron, and 10 Lilydale free product coupons, with a total prize value of $400. Residents of BC, AB, SK, MB, and ON are eligible to enter, and you may do so once daily.
After entering you will be able to print a coupon for $2 off the purchase of a 300g package of Lilydale Oven Roasted Carved Chicken or Turkey, but be warned that the coupon is annoying large and may use a lot of ink. The offer is valid until April the 30th, 2020.
Click here to enter the contest and get your coupon!