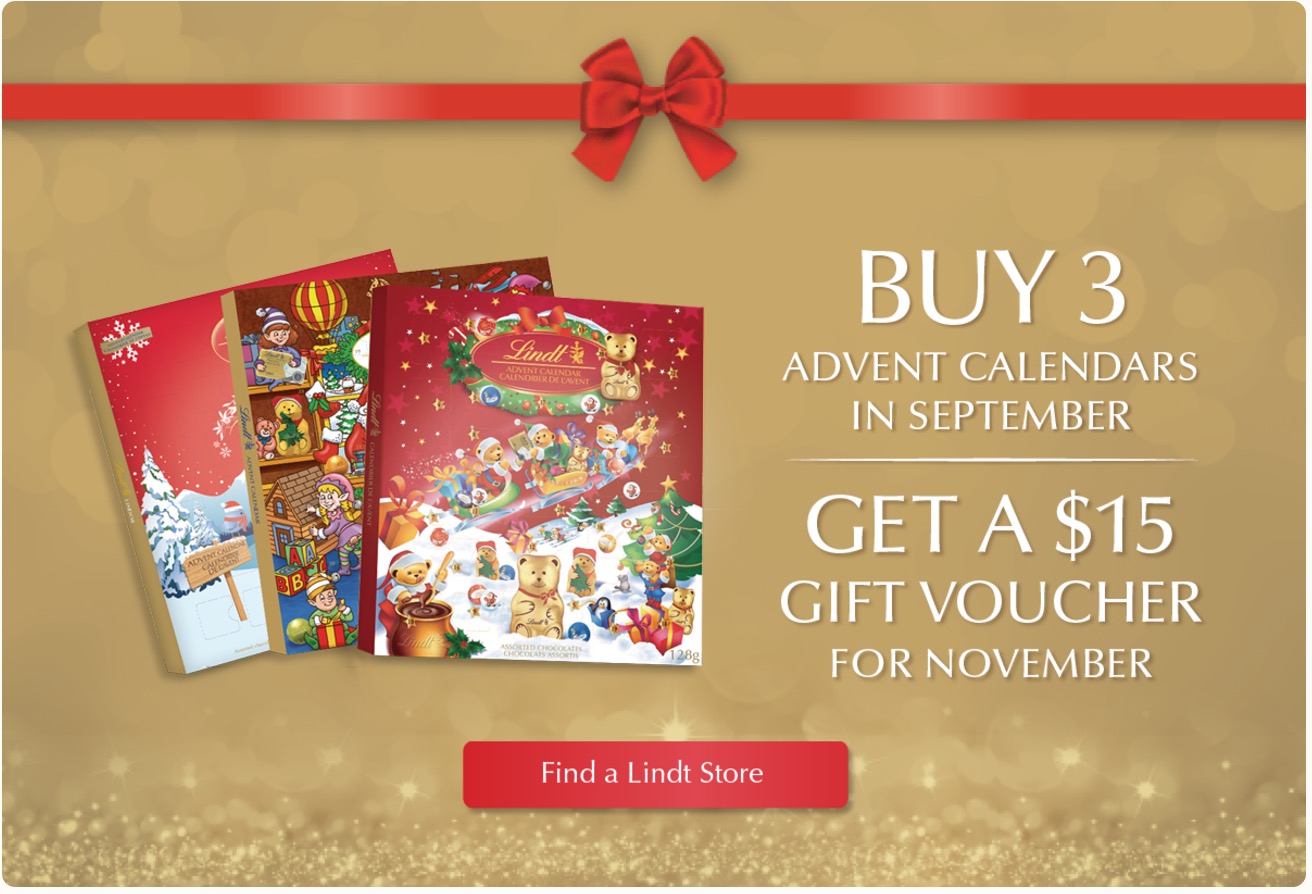 Lindt Chocolate Canada has an Early Christmas Shopping Sale that includes: Buy 3 advent calendars in September. Get a $15 gift voucher to use in November. This offer is valid until September 30, 2017
PLUS: Enjoy incredible savings on Popcorn, Drinks & Candy, and a special SCENE point offer!
Click here to find the nearest Lindt Chocolate Shop near you.
Click here for more information on Lindt Chocolate,