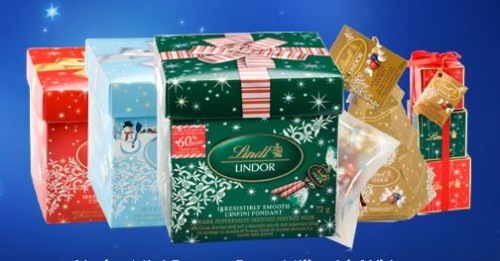 From Lindt Chocolate Canada's Facebook Wall:
BOXING WEEK SALE! From Dec 26 – Dec 31, all Lindt Chocolate products are 50% off at all Lindt Boutiques!
Click here to find a Lindt Outlet Boutique near you.
Nom nom nom! I love Lindt chocolates! This sale is great for my wallet but not my hips. I think I'm capable of finishing off a small bag of Lindors if I wanted to, lol! What's your fave Lindt choccie?
Thanks AnnieP!